Day 3 Post 1
The ORIGINAL Magnesium Lotion is one of our best-selling products. 55% of Americans are below the recommended daily allowance of Magnesium.
Made with Magnesium Chloride, it eases muscle aches and joint pain, helps soothe headaches, migraines, muscle cramps, eye twitches, and more. It's also hydrating and soothing for skin.
150 mg of Magnesium in a balanced hand and body lotion packed with goodness.
It's available in Unscented and Peppermint.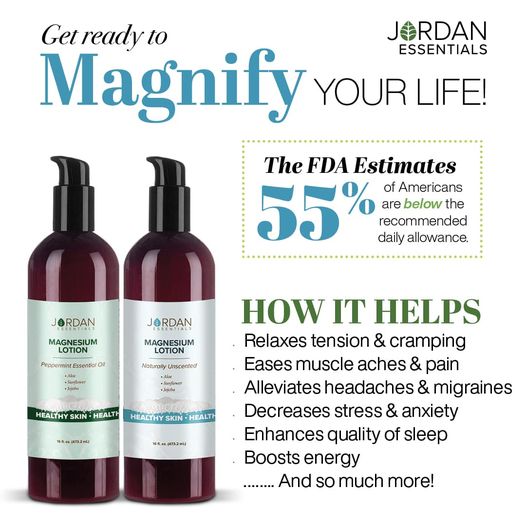 Day 3 Post 2
SKIN RELIEF to the Rescue
Your first choice for first aid! The proprietary Phyto-Essential blend of Aloe, Green Tea, Seaweed, and Chamomile provides healing support when mixed in a rich Shea Butter and Vitamin E base.
A go-to favorite for the driest skin, sunburn, windburn, and minor skin mishaps.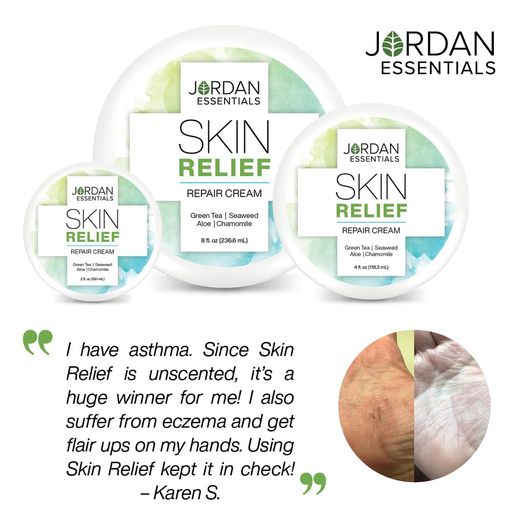 Day 3 Post 3
WHEN YOU NEED A SUPERHERO Helio IS HERE
Repair and restore with nourishing Helichrysum! Combined with Magnesium and our Phyto-Essential blend of Green Tea, Aloe, Seaweed, and Chamomile.
It creates an all-in-one superfood for your skin with the super-power to help relieve deep tissue tension, aches, and pains. Choose from Stick, Shea, or Spray application.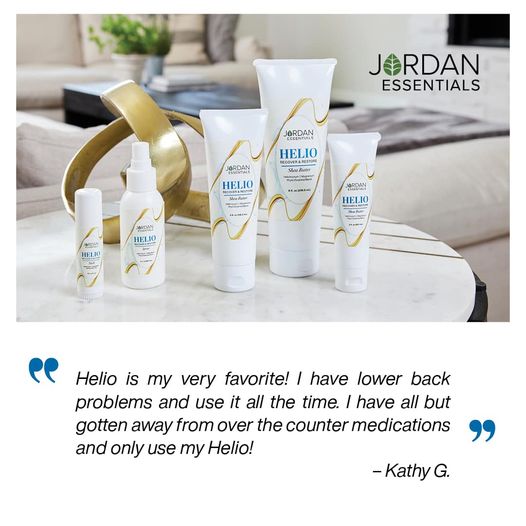 Day 3 Post 4
Which Solution are you looking for? Relief from headaches? Maybe you need a burst of energy at a certain time during the day? Do you have trouble falling asleep?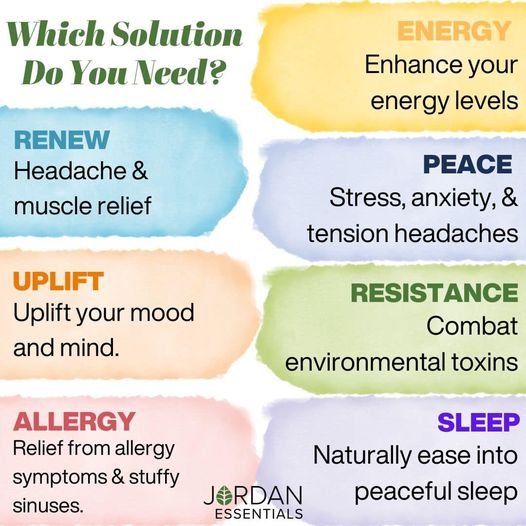 Day 3 Post 5
Let's talk about how these solutions are delivered and find the perfect application for you.
STICK, SPRAY, & ROLL TRIO – Mix and Match your Magnesium solution products and save! $42 For example: Choose a Sleep Spray, a Renew Stick, and an Uplift Roll-on. The combinations are endless!
Sticks – Waterless solid sticks of lotion infused with essential oils are convenient and provide pinpoint "touchless" application. Not messy or greasy, these are perfect to throw in a purse, backpack, or desk drawer. All contain our amazing Magnesium. From headaches to allergies to a sleepless night, we've got a stick for that!
Sprays – Essential Oils and Magnesium- boosted sprays are blended in a soothing, inflammation-calming Witch Hazel. Sprays allow for wider coverage like along the back, calves, or whole body. With 21% Magnesium and powerful Essential Oil blends for whatever life brings you; a solution is a quick spritz away.
Roll on – Magnesium and Essential Oils are blended in Grapeseed Oil for a smooth glide and easy absorption. They have similar benefits as sticks – targeted application, easy to carry, and use on the go. Roll-ons are great for those with thinner, more sensitive skin!
(insert party link)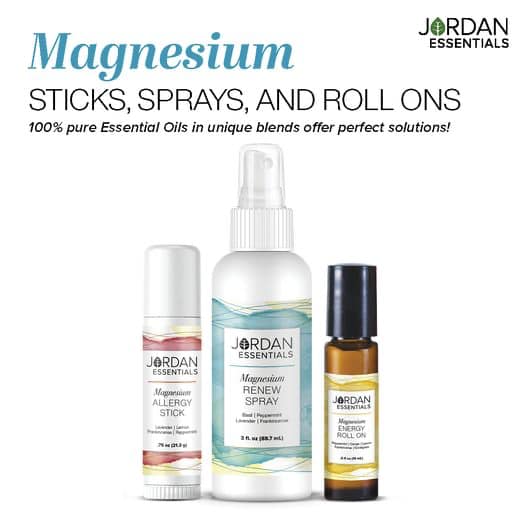 Day 3 Post 6
The best-selling Renew blend is now available in a deep moisturizing Shea Butter. Made with Shea Butter, Magnesium, Peppermint, Sweet Basil, Lavender, and Frankincense Essential Oils, it Offers relief from tension headaches, backaches, tech neck, and sore feet and has anti-inflammatory properties on achy joints and sore muscles.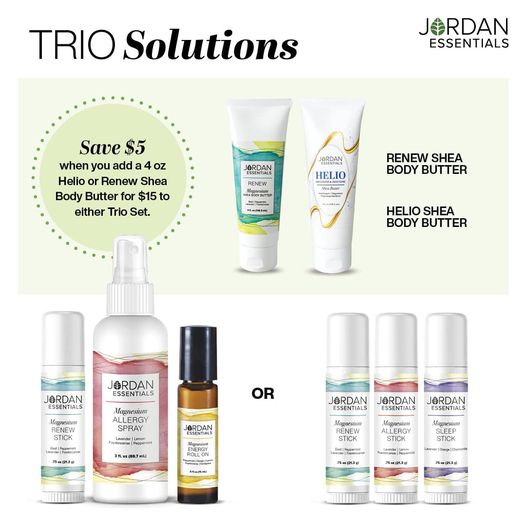 Day 3 Post 7
DIY and create your own solution!
We are proud of the numerous pre-blended products we offer to enhance well-being, but sometimes you just want to do it yourself! Our six potent, precious essential oils are 100% pure and offer hundreds of solutions to meet your specific needs and preferences. Great for diffusers too!
You can add any combination of oils to our Unscented products or use them as they are! These are the same high quality as other Jordan Essentials products, just without the scent.
Unscented is available in Magnesium Lotion, Dead Sea Salts, and Magnesium Spray.
What is your go-to oil? My favs are Lavender and Lemon.
Remember you can shop anytime at (insert party link).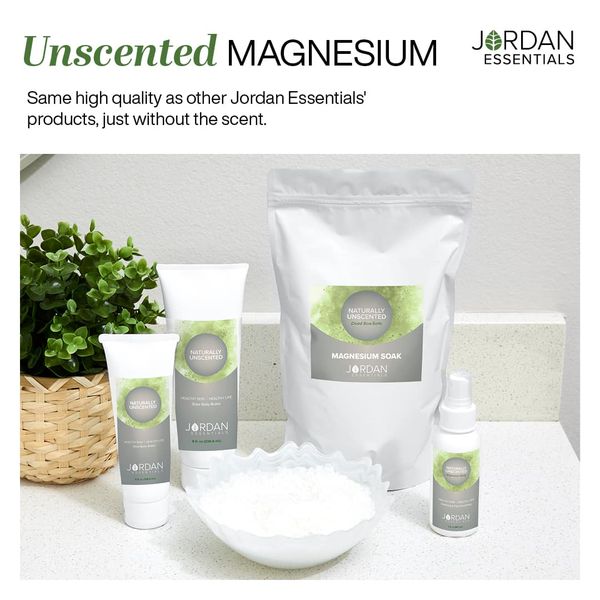 Day 3 Post 8
Here are your Shopping Links
As you're shopping make sure you, don't miss out on your $5 gift with your order.
(insert monthly customer special verbiage)