Your goal is to educate and empower your guests with amazing products, help your host earn free and half-price bonuses, and get new bookings and team members. Virtual parties are an amazing way to meet new people and expand your network of customers in a fun and easy way!

5-day with the party beginning on Wednesday and ending on Sunday.

Daily games with tickets, drawings, and prizes will keep people returning and the energy up. You can decide how much or how little you would like to give to your party efforts. Gift Certificates are a great option in modest amounts. You can purchase gift certificates from yourself. Then simply email the gift certificate code or put in a card with instructions and a card from you on how to use it on their purchase.

Welcome NEW Group Members
Send Daily Host Coaching Message
Send Individual "Thank You" Text to Guests Who Order
Post the daily Party Post and Games
Ideally, you will go live and share your personal stories and demonstrations of the product and theme of the day. Keep your videos 3-5 minutes. These can be recorded and posted or you can go live in the group.

Confirm Party with Host
Make sure you are Facebook friends.
Confirm email, cell phone number, and address.

Send Pre-Party Host Coaching Message.
Create a Virtual Party in the back office.
Create a Party Group on Facebook and add Host as admin. (She can make this her VIP group later if she joins.)
Add Cover Banner & pinned post to the Facebook Group. CLICK HERE
Send the Pre-Party Host Coaching Message and encourage them to add people as soon as possible. (Use Host Coaching document.)
POST #1 PIN TO TOP
Who is Jordan Essentials?
I am excited to introduce you to Jordan Essentials! It is all about helping you live healthy, have fun, and reduce stress too!
Jordan Essentials is the original direct sales magnesium company, blending the purity of essential oils with clean ingredients sourced ethically to honor our people, planet, and animals.
Our commitment extends to micro-entrepreneurs, or "Jordies," who champion our products. Crafted in the heartland of America with time-honored traditions, our inclusive workforce, inspired by the Founder's daughter, collaborates with individuals of special abilities.
Our products are a testament to our dedication to purity, clean ingredients, and genuine care, ensuring your experience with Jordan Essentials is one of exceptional wellness and positive impact.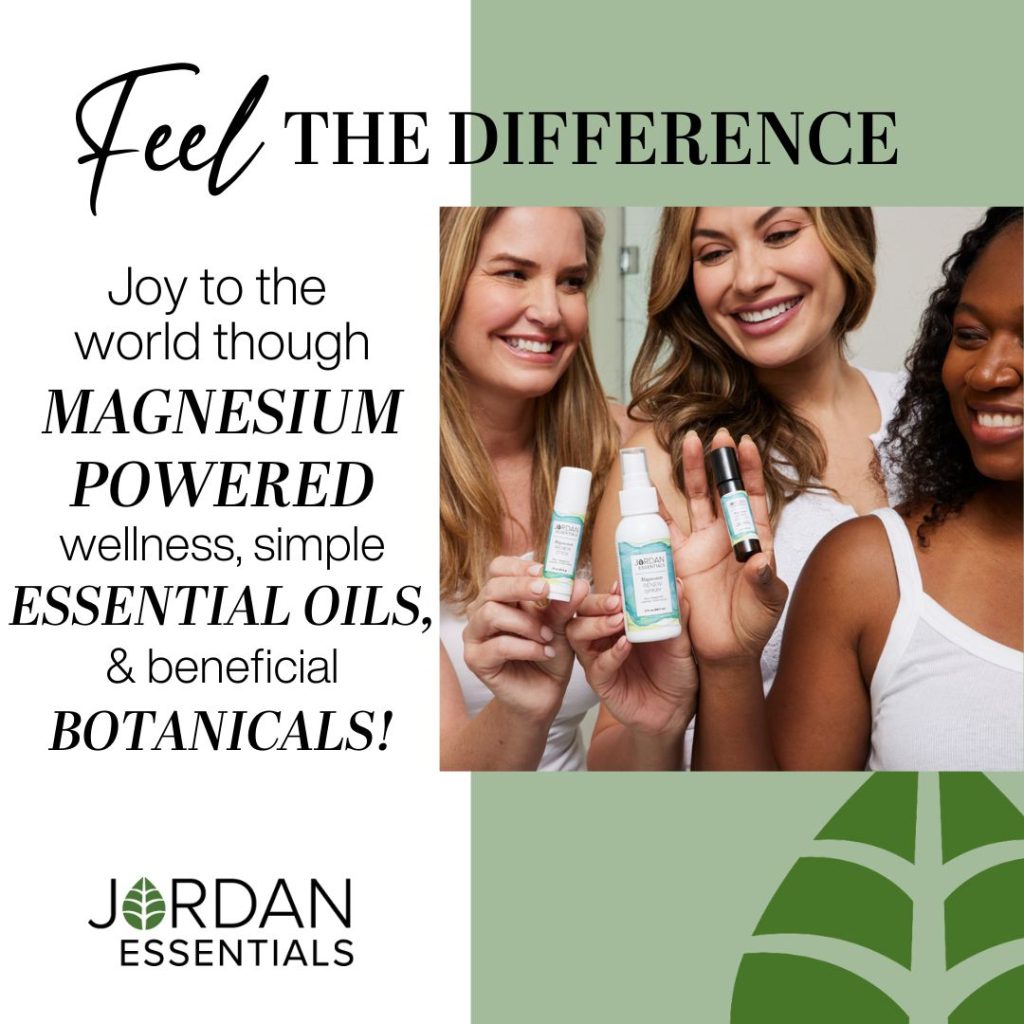 POST #2 PIN TO TOP
Welcome to the Party!
Order here anytime during _______________ party! ________________________ link here
Please turn on notifications and join in the fun daily.
Our last day of the party is ___________
We are excited to help you get healthy living tips and amazing products while helping our host get free and half-price goodies at the same time. You can book your own show at any time just pm or call me!
Reminder when you purchase $50+ you may add our monthly $5 Customer Special at check out!
Check out the Free Shipping on our Face Care Collections and Joyful Jordan Subscription!
I can also help you earn sales commissions at 25% instantly by doing what I do. Just Message me here on Facebook or call me!
Thank you again for coming!
Your name ____________
Your e-mail and phone number ______________
Party Link again _________________________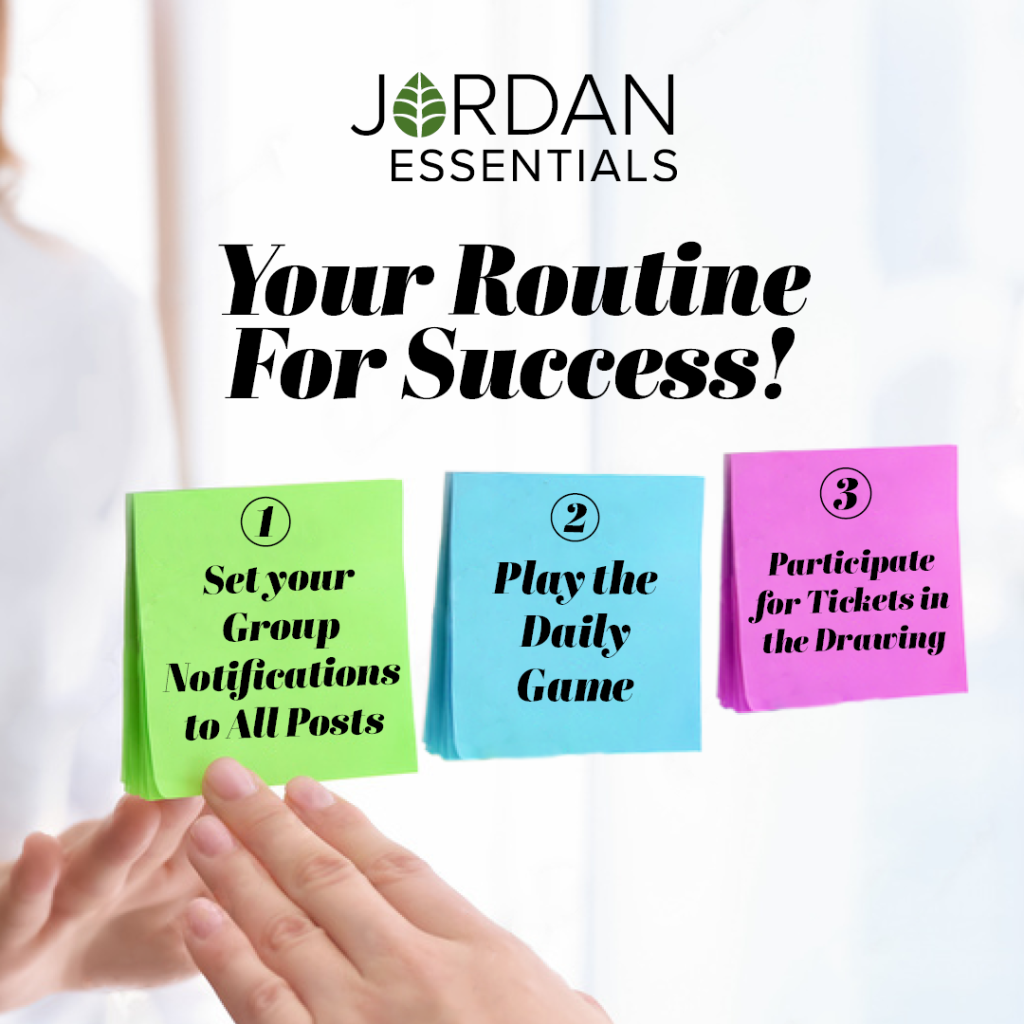 Welcome New Party Guests in a Post
Send Pre-Party Host Coaching Message (use Host Coaching Document)
PRE-PARTY POST 1
Welcome to the party we are getting started tomorrow! Tell us how you know our host!
Our host will post their answers on day one of the party! (optional ticket opportunity)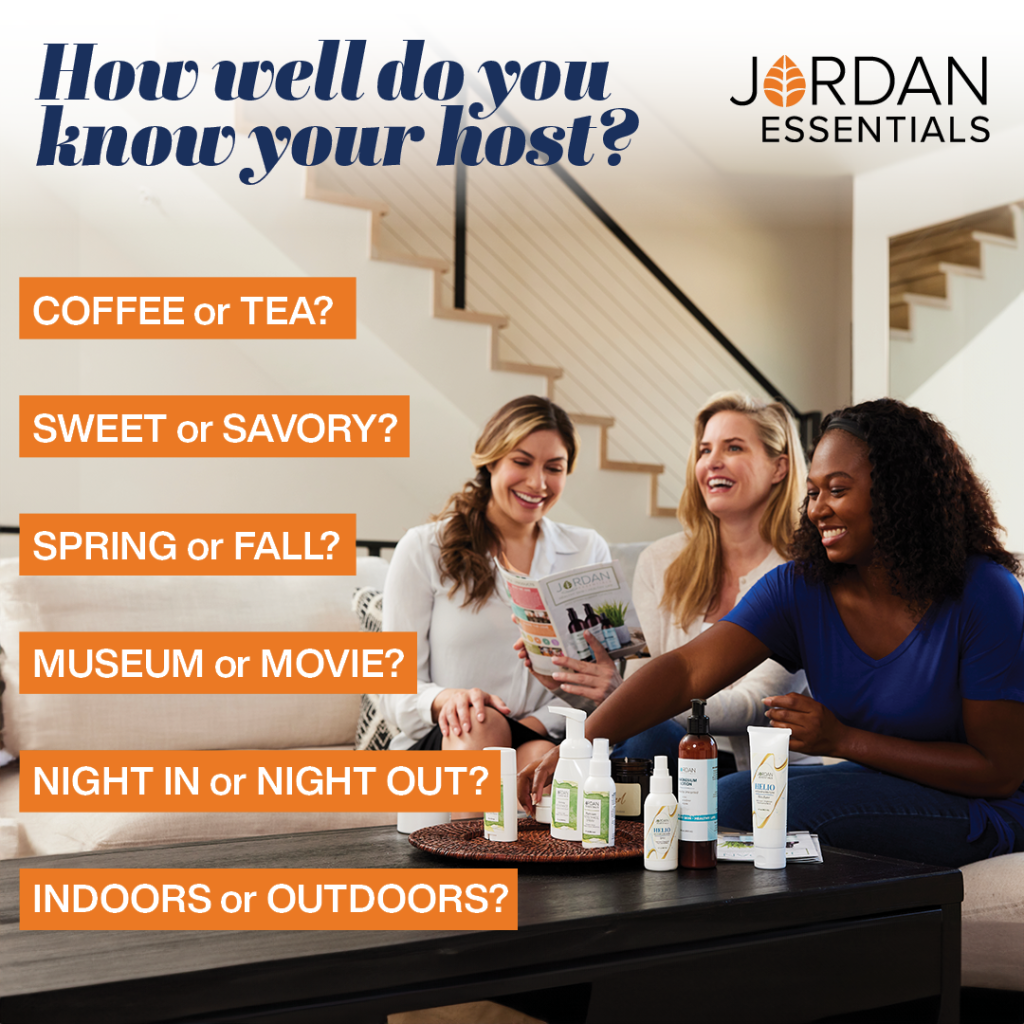 All about Jordan Essential, Magnesium, you, and your guests!
Welcome NEW Group Members
Send Daily Host Coaching Message
Send Individual "Thank You" Text to Guests Who Order
Post The Daily Party Post and Games
DAY 1 POST 1
GO LIVE! Day one it is important to introduce yourself and do a short live video. In the post above your video add your contact information. (Best Practice Tip: Put their name in a drawing if they like, friend, and follow you on social. It is worth it to have great new friends and customers after the party!)
Script idea: Hi I am __________ I am excited you are here. This week we will have a lot of fun, learn how to live healthier lives and have some fun. I joined Jordan Essentials because ________________.
Please let me know how I can help you not only this week but any time in the future. Please be sure and friend me on FB, follow me on Instagram, and feel free to contact me. I am your Jordie now! (And remember to SMILE!)
DAY 1 POST 2
Welcome to Jordan Essentials! We are going to have a great time this week with ___________ insert host name! You might be at home or in the car waiting on kids or on the go. That is what makes being a party guest and even hosting so easy!
Post your favorite cup and add tell us how you know the host.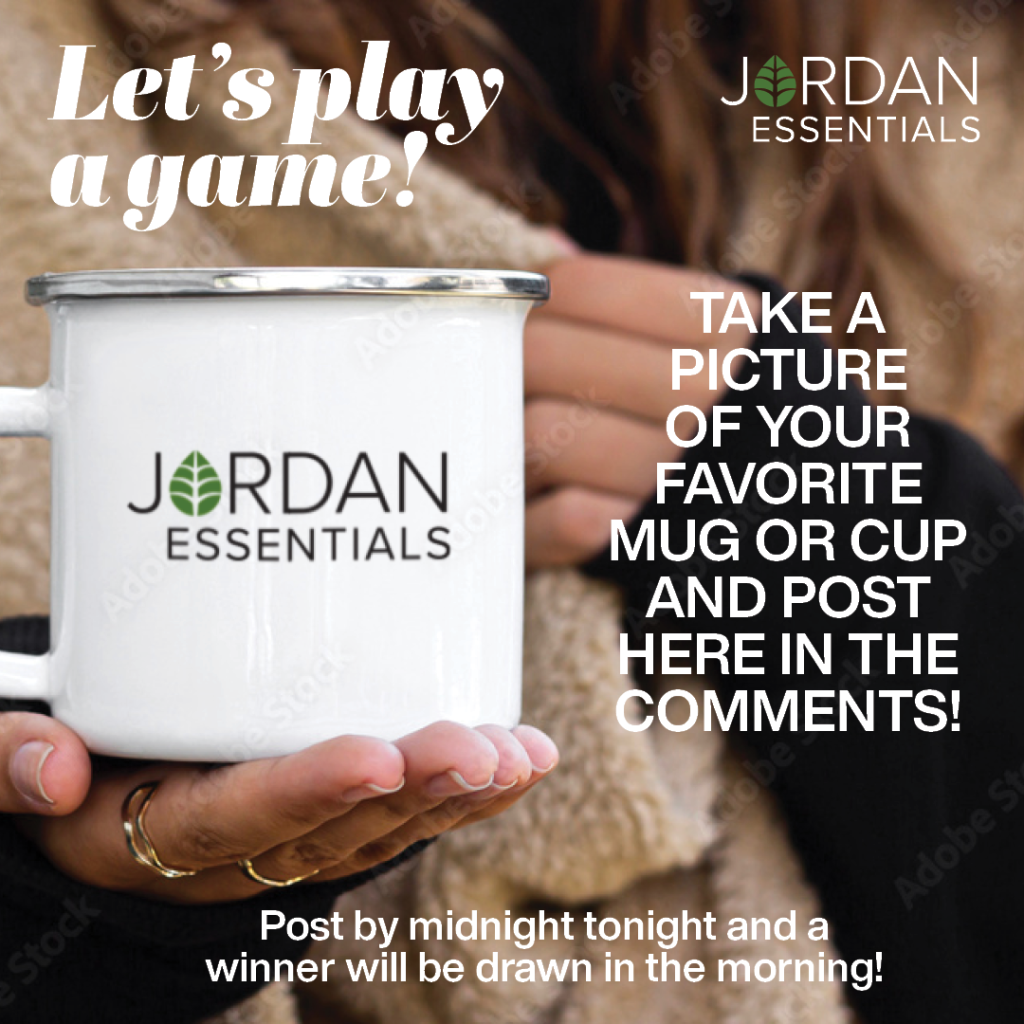 DAY 1 POST 3
DAY 1 POST 4
Let's talk about Magnesium! Did you know more than 55% of the population is deficient?
(Insert your magnesium story or a customer testimony ___________________)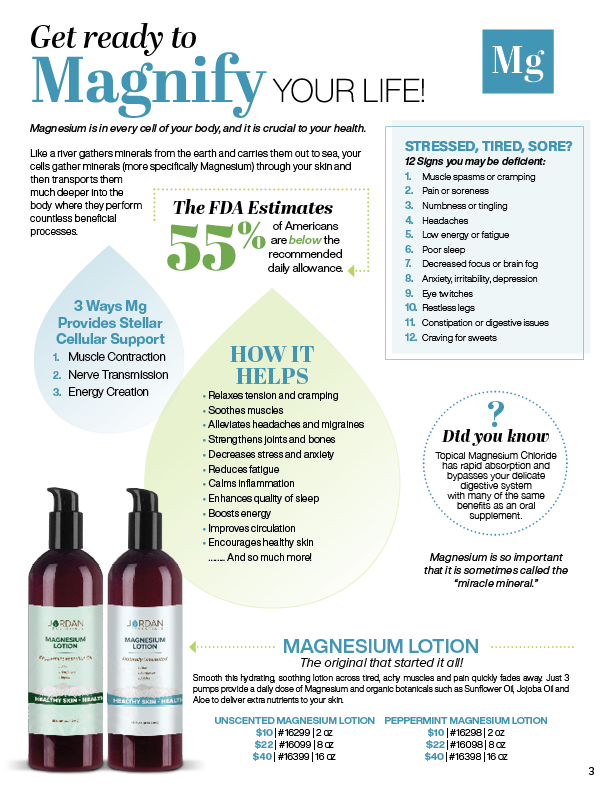 DAY 1 POST 5
Our magnesium is also blended with essential oils to create solutions for healthy living. We believe you can use essential oils, minerals, and plants to enhance your well-being not to replace the medical field but to live your best life.
When in doubt please check with your healthcare practitioner, we are not doctors, we are friends and fantastic wellness fanatics here to help you lower the chemicals you use on your skin and in your homes for exceptional wellness.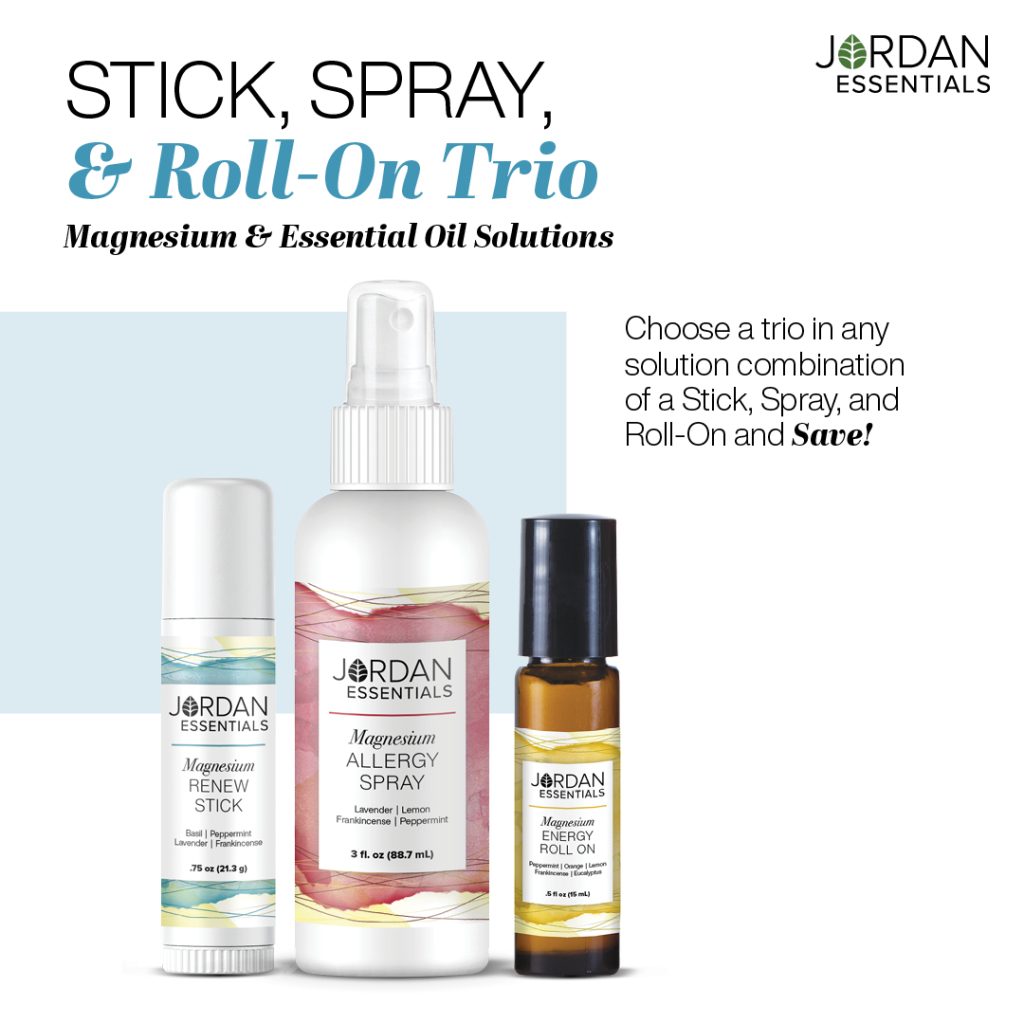 DAY 1 POST 6
Which Solution(s) do you need today? (Some days we need to reach for more than one, am I right?
) Our Trio collections offer savings and give you a chance to mix and match our Solutions based on your needs.
Which Solutions would you choose?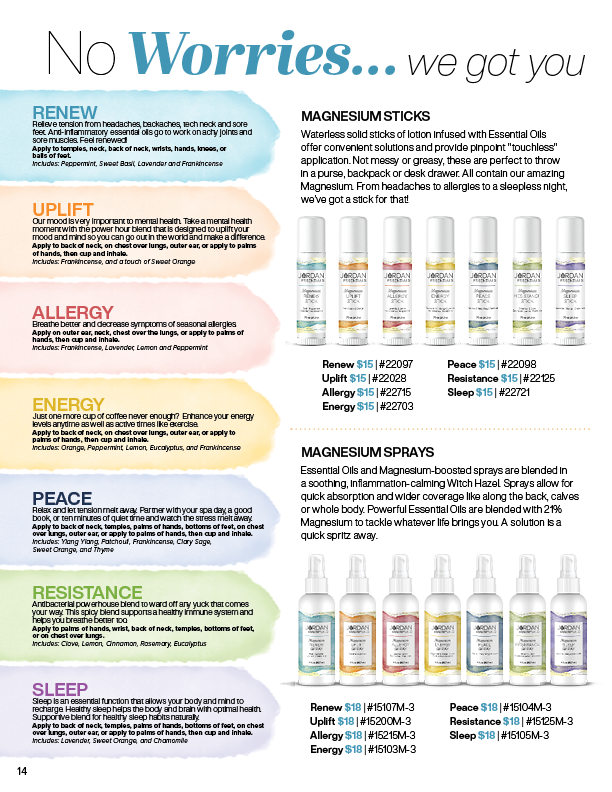 DAY 1 POST 7
Which Magnesium Stick would you choose to brighten your day?
Peace Essential Oil Blend Magnesium Stick: For those moments of tranquility, this soothing blend helps you find your inner calm.
OR
Energy Essential Oil Blend Magnesium Stick: When you need a burst of vitality, this zesty blend boosts your energy and focus.
Tell us your choice in the comments below!
Magnesium Sticks are so easy to apply whenever and wherever you need them, so you can keep as many as you like on hand. 100% pure Essential Oils and nourishing natural ingredients make these sticks a must-have in your natural skincare routine.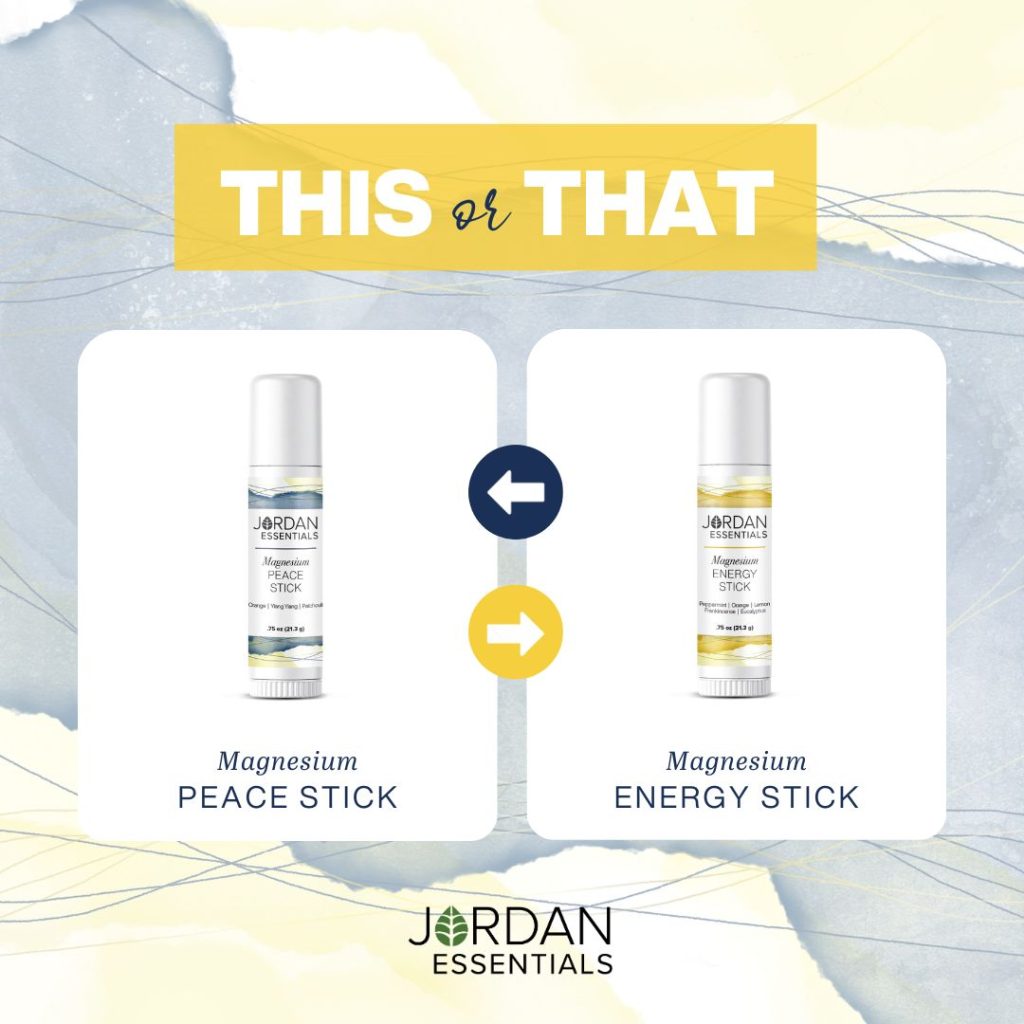 DAY 1 POST 8
I wanted to introduce you to a special magnesium blend! We blend the goodness of Magnesium with powerful Helichrysum and soothing Aloe, Chamomile, Seaweed, and Green Tea!
Magnesium Magic: Soothe tired muscles and invigorate your skin with this essential mineral. It's a treat for your body and your senses!
Helichrysum: Revitalizes and rejuvenates your skin but also works to lower inflammation, helping to soothe deep tissue aches and pains.
Say goodbye to dry, dull skin and hello to a new level of hydration, wellness, and calm. Embrace the beauty of Helio.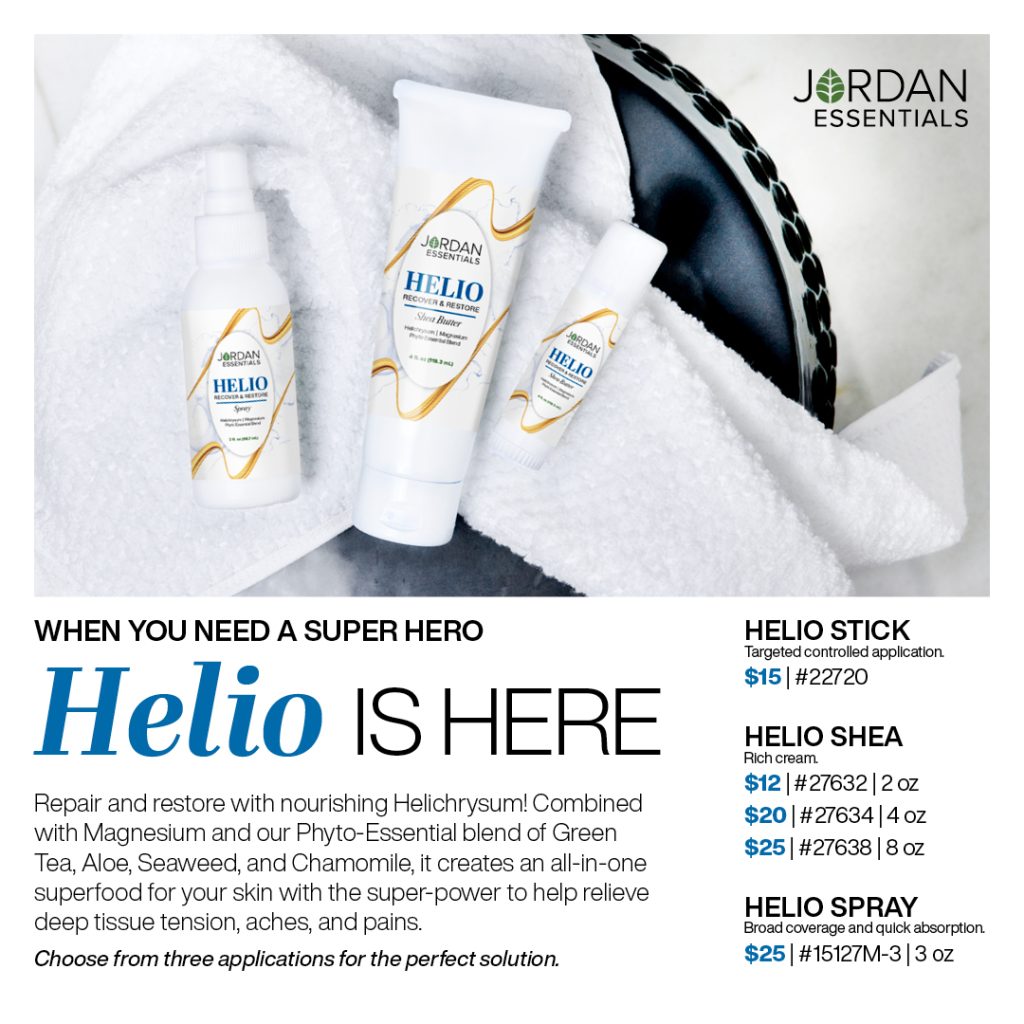 Today is all about Bath & Body Care, Deodorant, Soaps, and Dead Sea Salt Soaks!
Welcome NEW Group Members
Send Daily Host Coaching Message
Send Individual "Thank You" Text to Guests Who Order
DAY 2 POST 1
If you are like me you do not like dry winter skin. Watch this quick video and the secret weapon for dry skin. We all like to call it the WOW factor, because after you do it your skin just feels WOW!
DAY 2 POST 2
Have you ever tried a Lotion Bar? The Lotion Bar is the product that started it all for Nancy and our Jordan Essentials Adventure in February 2000.
There are over 52 ways to use the Lotion Bar! It is hand-poured in Nixa, Missouri and over 5 million bars have made their way out in the world today.
Here are 5 great way reasons to love the Lotion Bar.
When you add it to an Essential Collection it is only $7! We love that too. You just pick your fragrance! Use the fragrance guide below.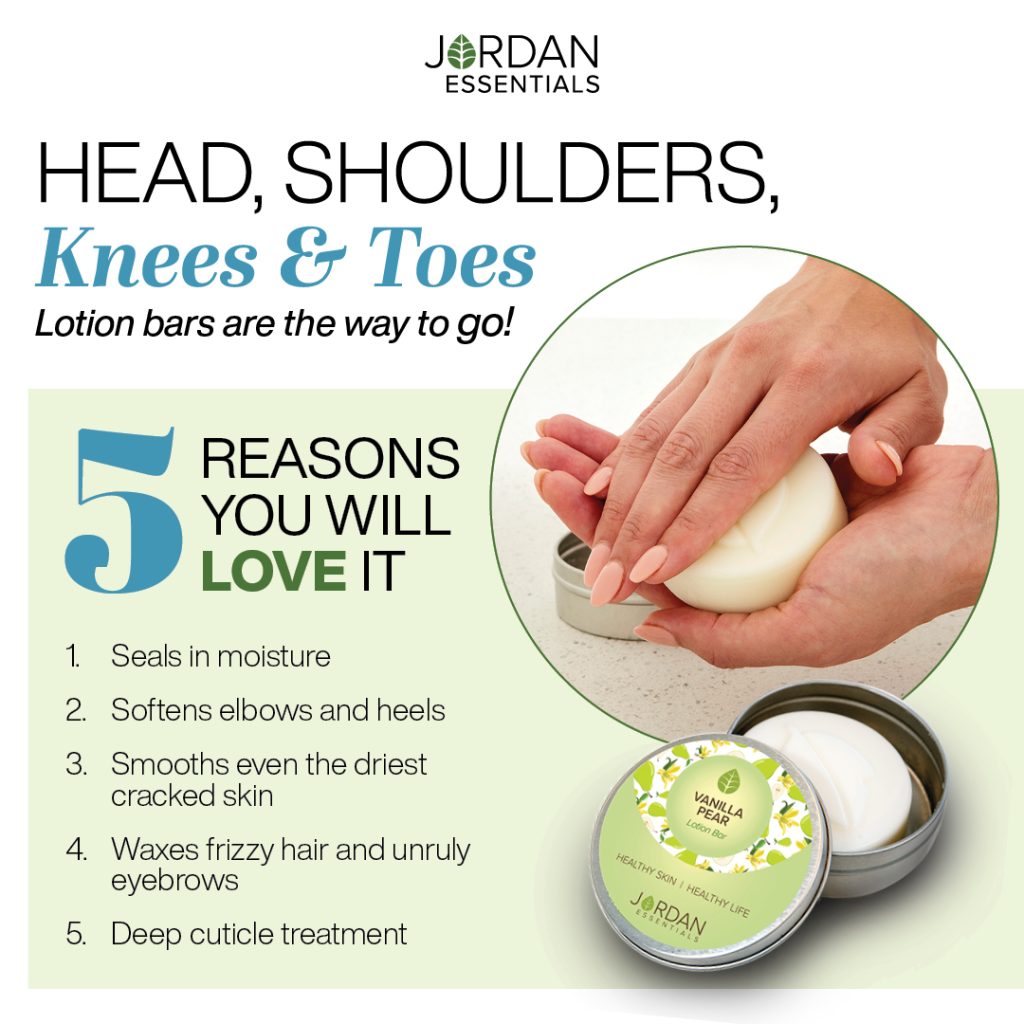 DAY 2 POST 3
Let's talk about your armpits, stinky kids, acne, and about body odor!
Yes, people sweat but they do not have to smell. Watch this quick video as you learn about the Jordan Essentials natural solution secret weapon!
DAY 2 POST 4
Holiday Theme Game of Choice! Choose one to post and have fun engaging with your guests.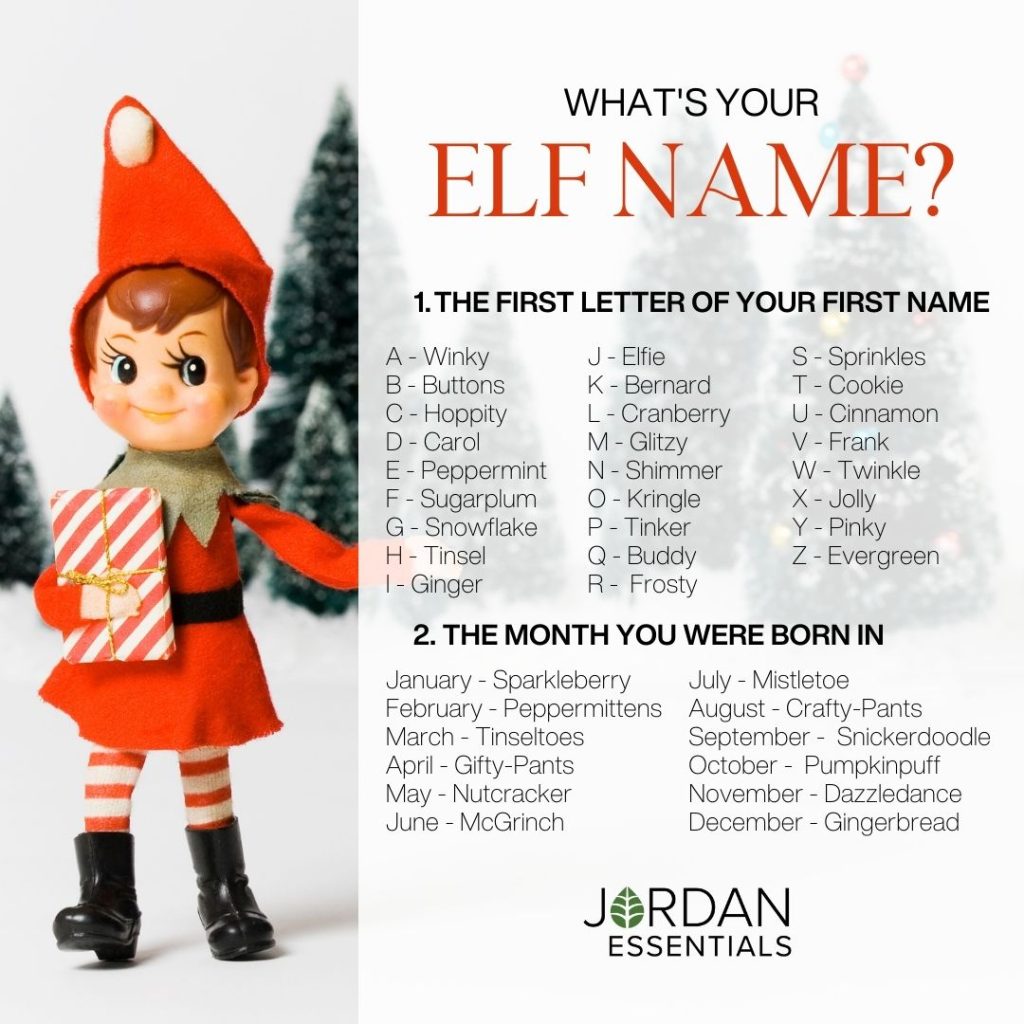 DAY 2 POST 5
Nothing beats a soak in a hot bath filled with Dead Sea Salts! Jordan Essentials' name was actually inspired by the Dead Sea and the Jordan River that spills into it. Dead Sea Salts are so beneficial. They have 21 minerals not found anywhere else but the human cells. It is rejuvenating and restoring. We blend with Essential Oils and add MAGNESIUM to boost the benefits. If you work out, have muscle aches, have an athlete in the family, or just want to soak your feet, simply grab a bag of these salts!
No plane ticket to the Dead Sea Required!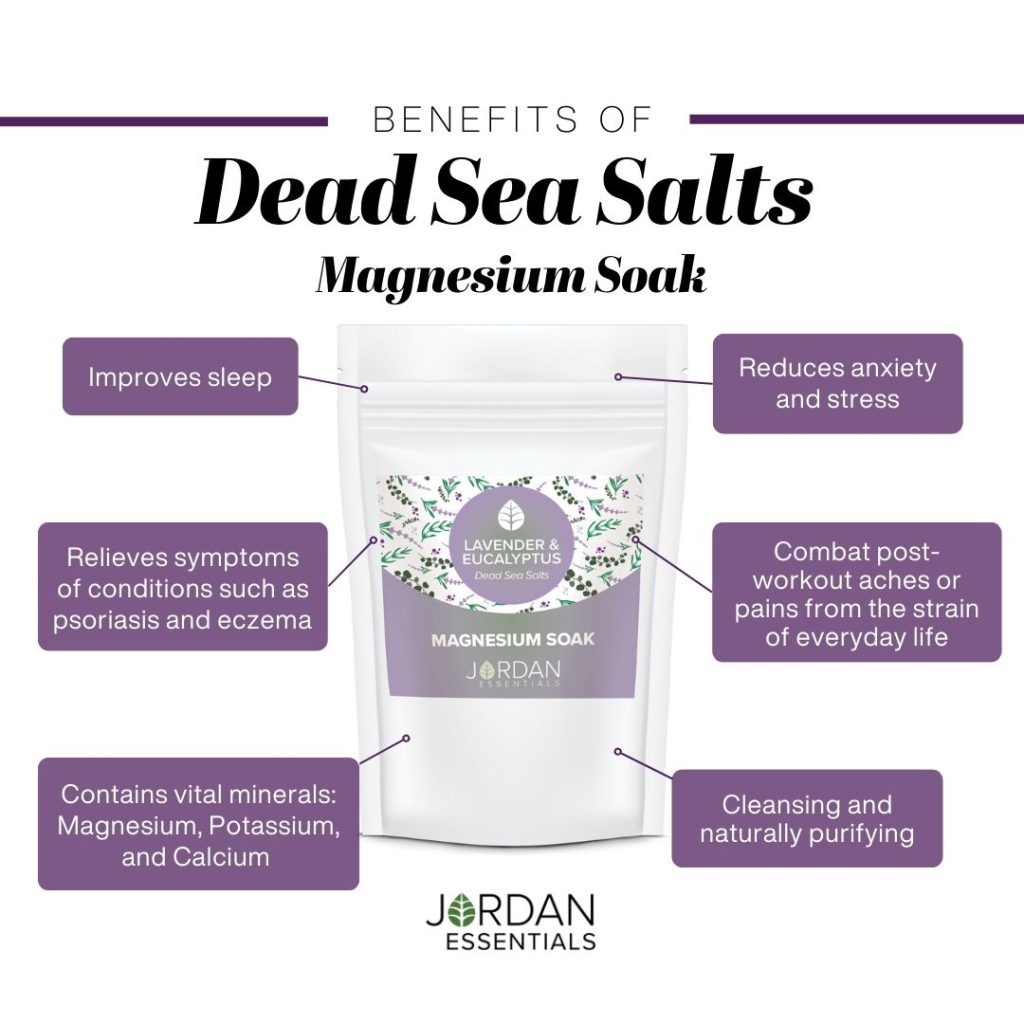 DAY 2 POST 5
Soaps! Are you a bar soap or shower gel person? Maybe both? Did you know soaps and shower gels set your skin up for its base layer of health? Yes, we know we need hand washing to remove germs but it also can damage the outer layer of the skin.
Choosing an aloe-based gentle cleanser like ours allows your skin to not only get clean but to get ready to receive moisturizers like our hand and body lotion, shea butter and lotion bars.
Which are you?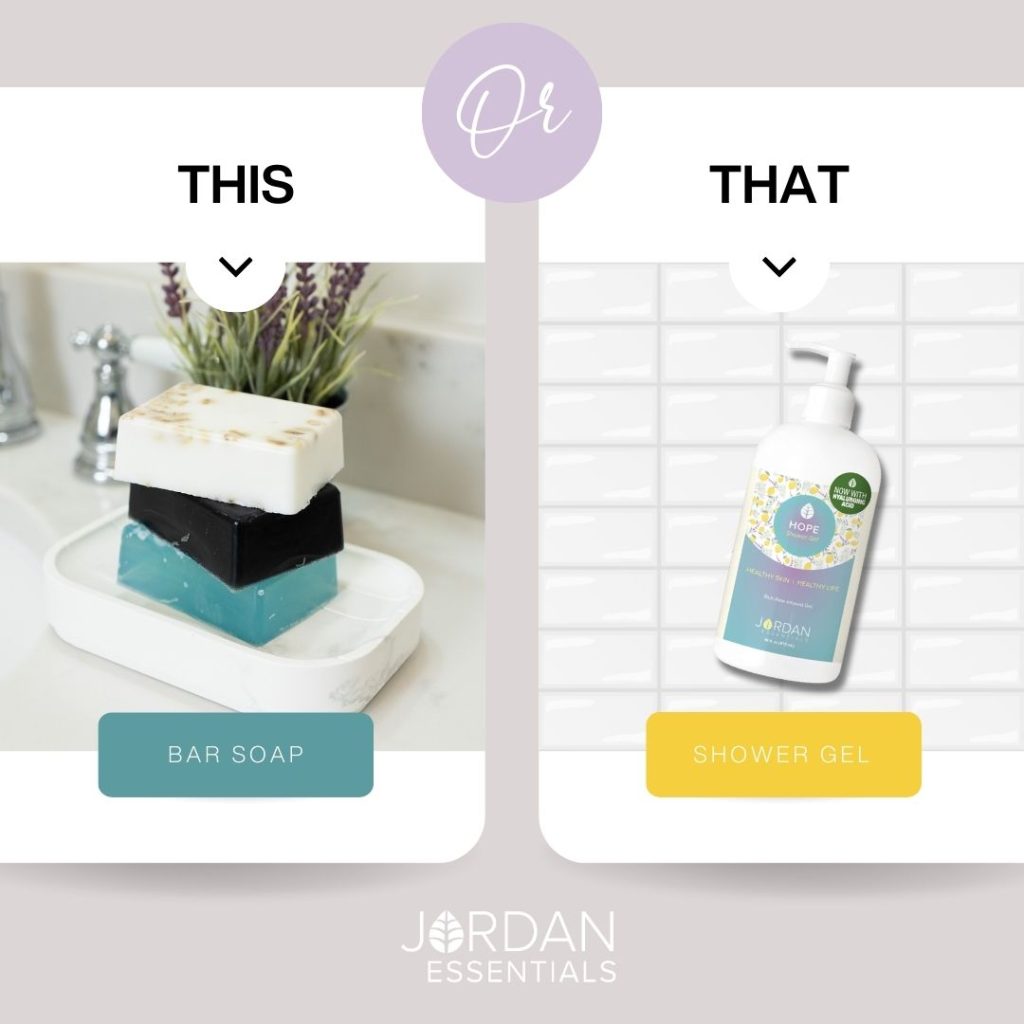 Welcome NEW Group Members
Send Daily Host Coaching Message
Send Individual "Thank You" Text to Guests Who Order
Pos the Daily Party Post and Games
DAY 3 POST 1
DAY 3 POST 2
What you carry with you in your bag can make your life easy on the go. Be sure and check out the ingredients at the time you buy your products!
Did you know that the average woman puts up to 500 ingredients on her skin daily? Jordan Essentials has a long list of banned ingredients you can count on!
Now check out your bag and play along!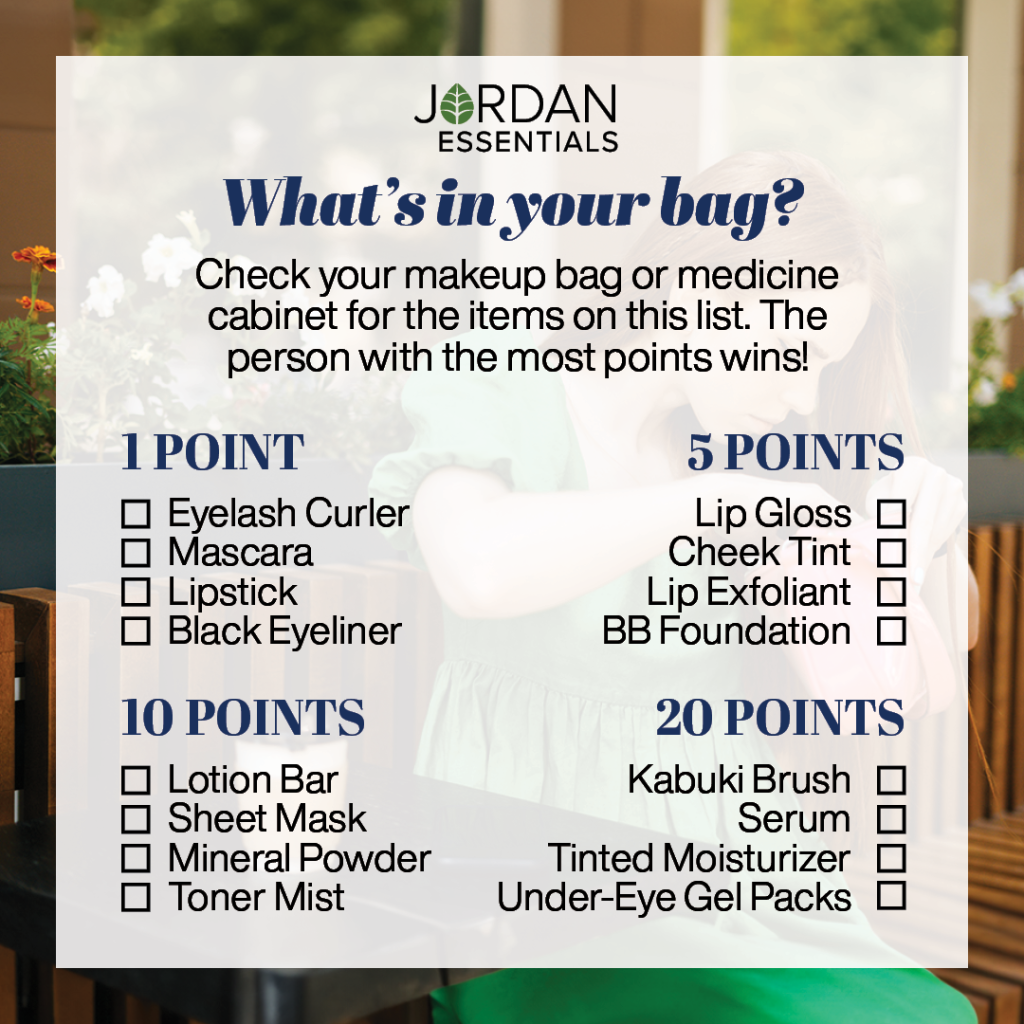 DAY 3 POST 3
What is your skin type?
It's important to know your specific skin type so that we can help identify the products for your specific face care needs. One of the things I absolutely LOVE about the Jordan Essentials Face Care line is that each product is designed to work independently from one another so that you can use which products you want and need.
What is your skin type? Do you have dry skin, normal skin, or oily skin?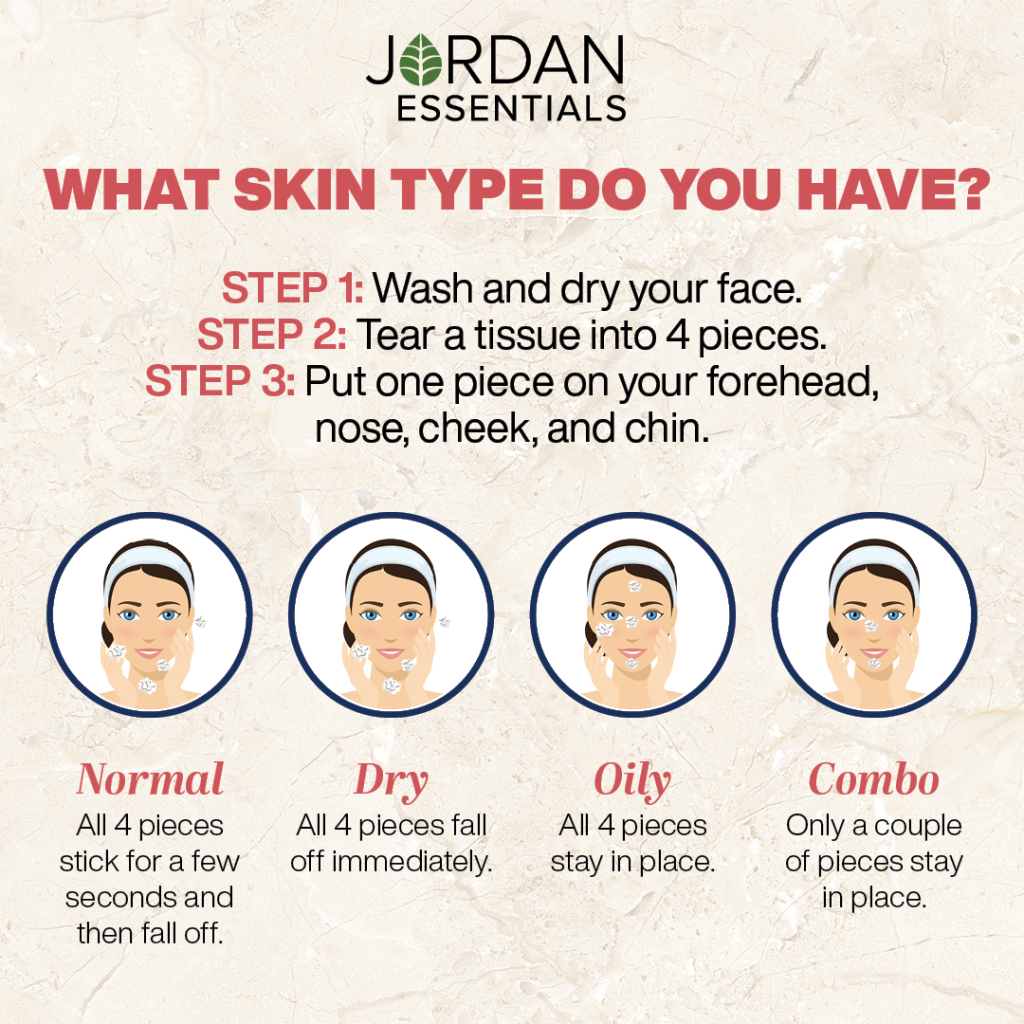 DAY 3 POST 4
We have a solution for that! Check out our fun and fabulous skincare from the Mojito Mask to Age-defying Serums that mean serious business.
My favorite skin care products are ________________
And we have 5 collections with FREE shipping!
Let me know your skin type and I can pm you some suggestions so you can make a great choice!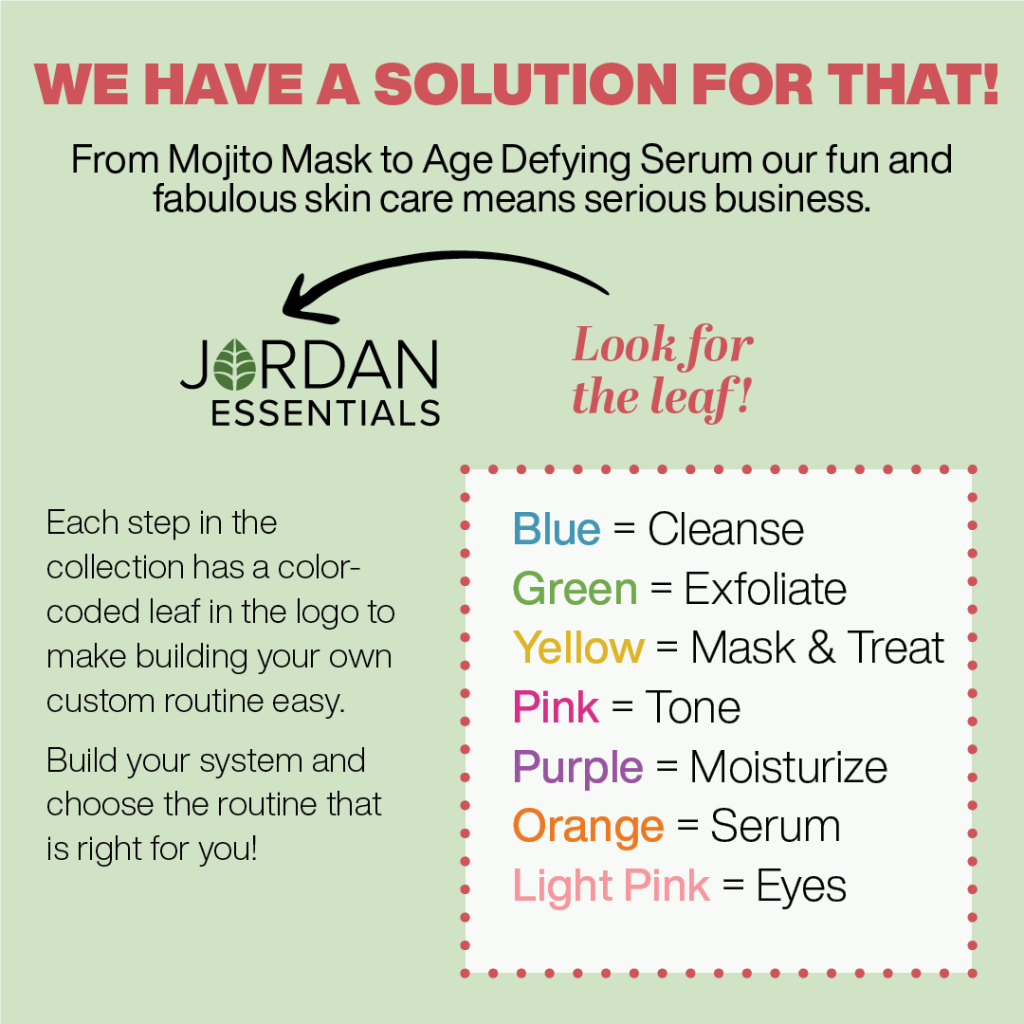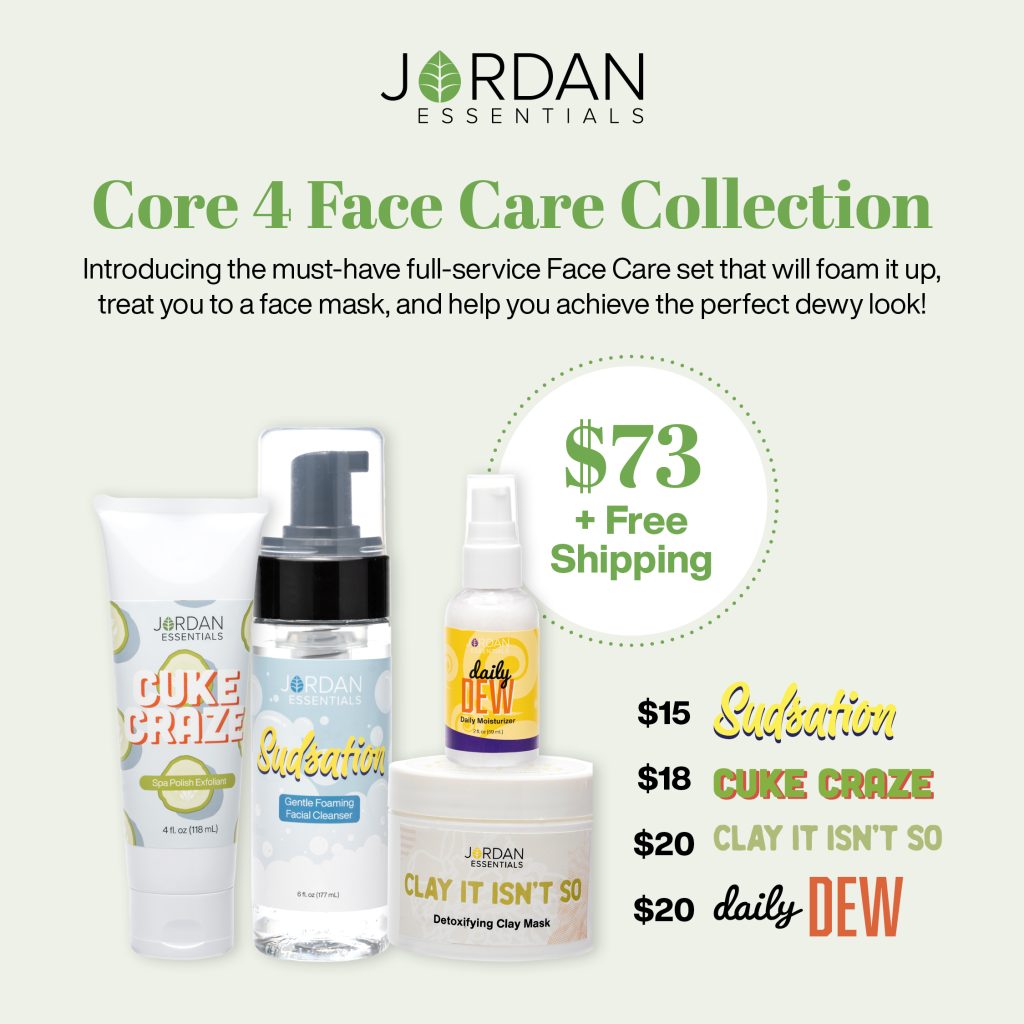 DAY 3 POST 5
You can get this great age-defying trio free as a bonus for being a new consultant!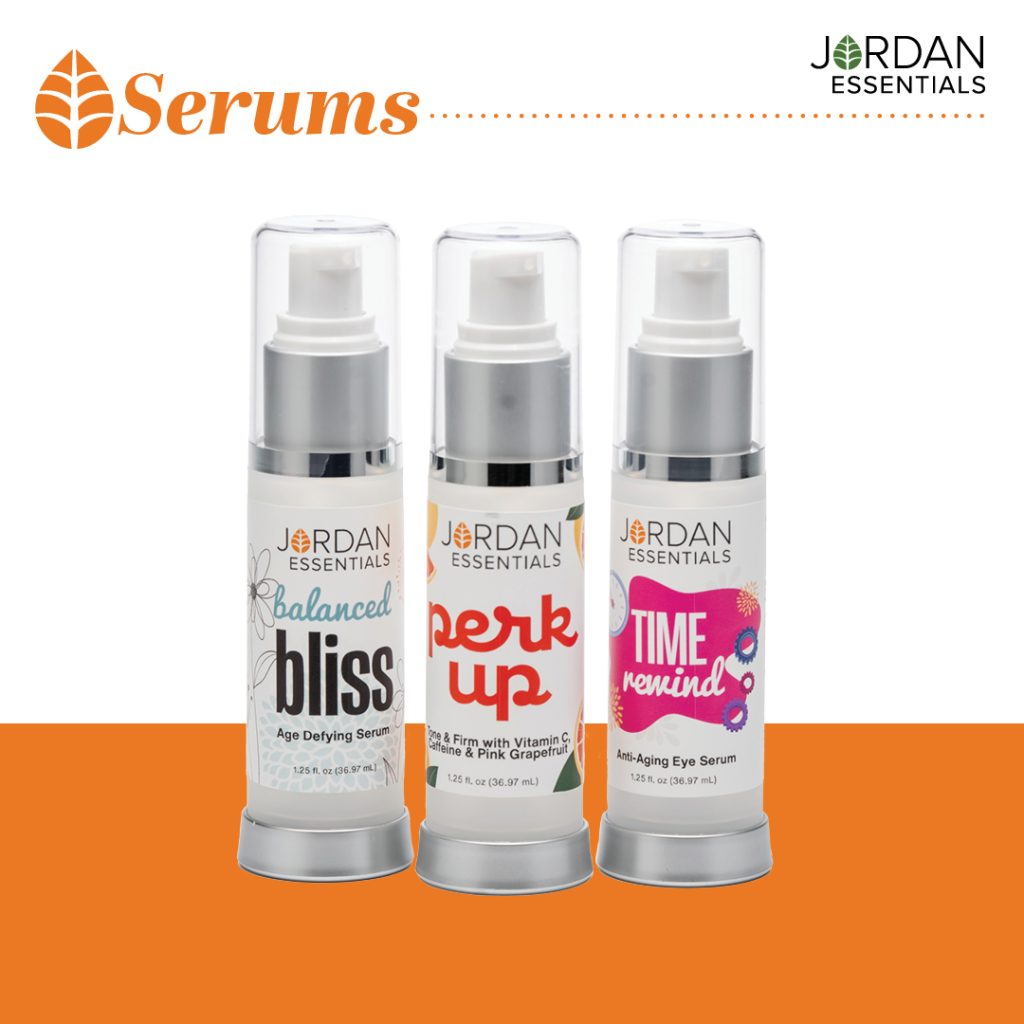 DAY 3 POST 6
Because it's all about that base! Is your foundation made with healthy, non-toxic ingredients?
We have the best foundations you will ever use – from BB Foundation boosted with Helichrysum and Magnesium to Tinted Moisturizer to Mineral Powder, we've got you covered! No binders, fillers, or parabens make Mineral Makeup a good choice for people with sensitive skin, rosacea, and psoriasis.
Available in 9 different shades to give you the perfect match!
Book your makeup and skincare party now! Super fun and easy makeup and skincare tips to you and your friends!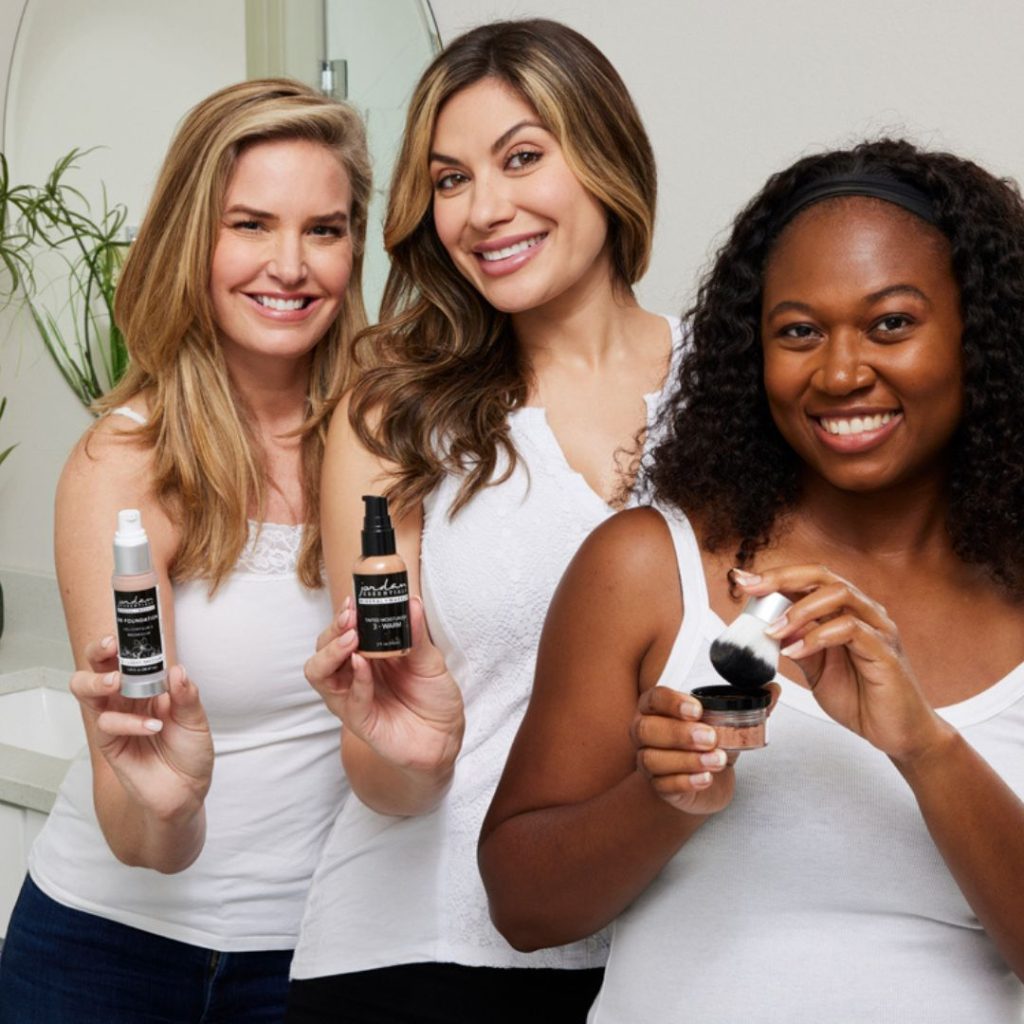 Welcome NEW Group Members
Send Daily Host Coaching Message
Send Individual "Thank You" Text to Guests Who Order
Post the Daily Party Post and Games
DAY 4 POST 1
Joyful Jordan Box
Unwrap Pure Pampering with the Joyful Jordan Box every month! You can even subscribe monthly and shipping is FREE!
This month is our Spaliday Gift Box!
Featuring two Pure Essential Oil Blends: Snow Place Like Home (Rosemary, Juniper, and Peppermint) for a winter wonderland experience, and Holiday Cheer (Frankincense and Orange) for festive warmth.
This box is not just a present; it's a spa day in a package, and it's purely the perfect gift!
Inside, find 4 bath and body care products infused with the power of Pure Essential Oils, creating your own spa day at home.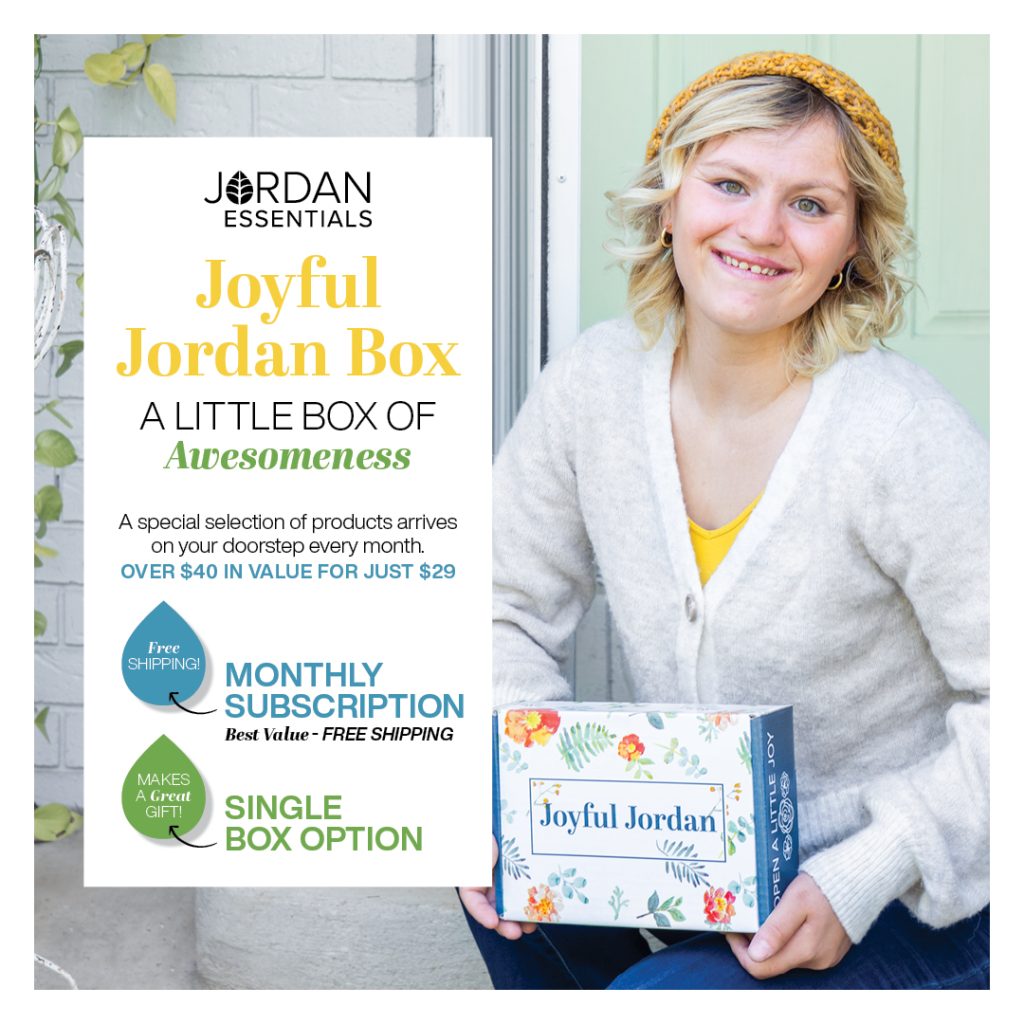 DAY 4 POST 2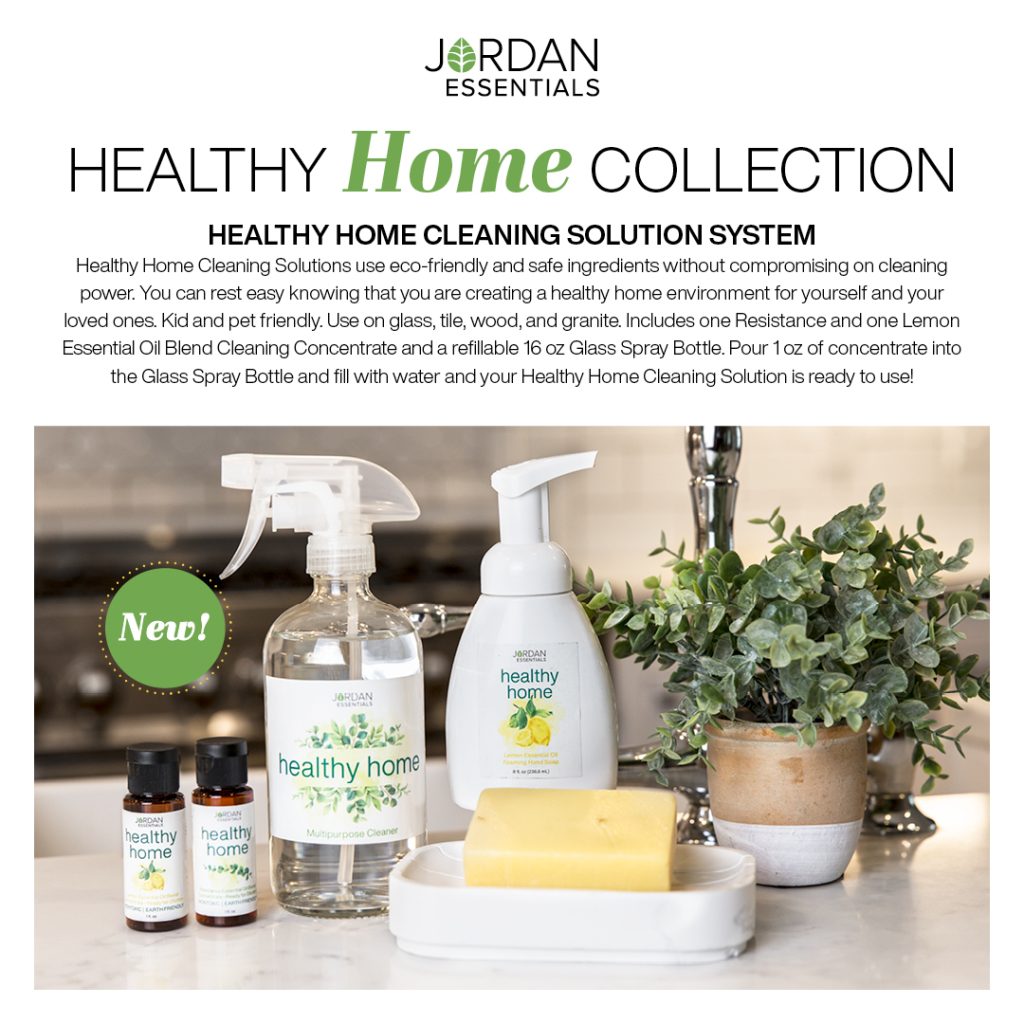 DAY 4 POST 3
What would you do with an extra $500? I'd love to know because it's the holiday season and I love my extra income from Jordan Essentials for Christmas gifts.
What about you?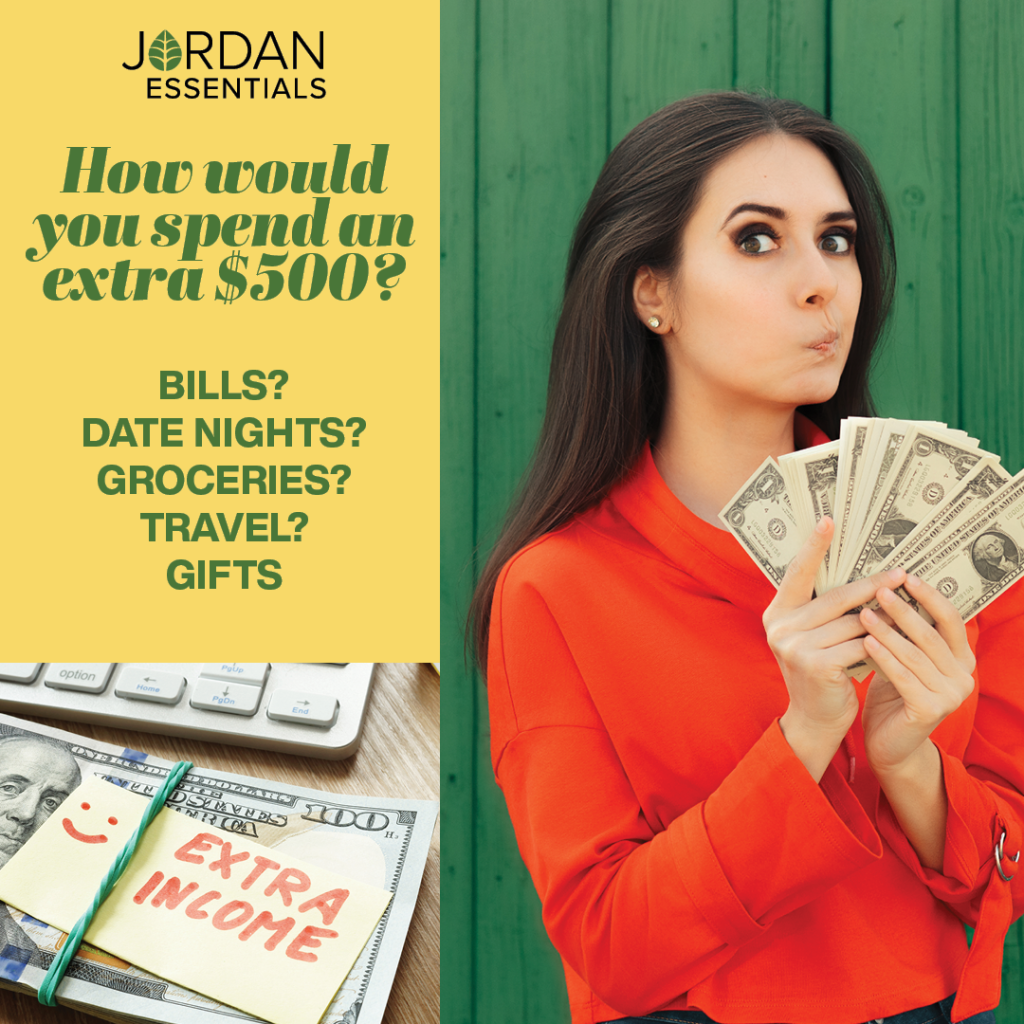 This is a special post. Very important! It works really well if you give tickets and do a drawing!
Private Message every person that answers your $500 post:
What a great idea for your extra $500. I am curious have you ever thought about being a Jordie? So many people add something like this to their busy lives because it is easy and you make money when you want and it is fun!
Our kits start as low as $49.
I would be happy to do your launch party for you while you earn commissions, trip points and tons of freebies in our Jump Start for New Jordies and the host credits! If you would like to give JE a try let me know. I help people just like you start up quickly and easily.
DAY 4 POST 4
One of the best part about being a Jordie is the friendships! (Jordie tell your story)
At the heart of our community lies an unbreakable bond, where connections are nurtured and friendships grow! When you join us, you're not just stepping into a business – you're becoming part of a family. A family that's dedicated to elevating each other, inspiring growth, and celebrating every achievement, big or small.
So, if you're yearning for a community that uplifts, empowers, and embolden you to write your own story of success, look no further. Dive into a world where friendships aren't just for a season – they're for life!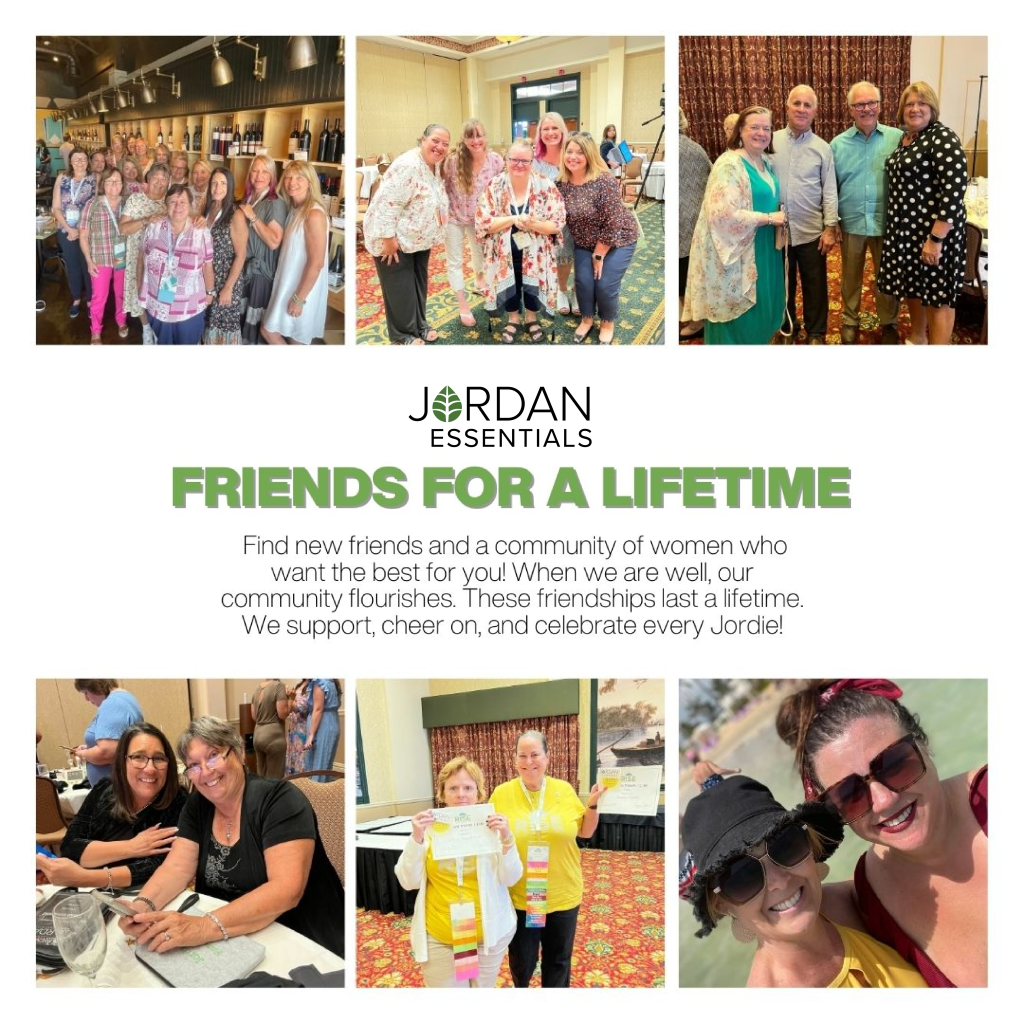 DAY 4 POST 5
Something for every member of the family! Baby, kids, men and pets all love Jordan Essentials too!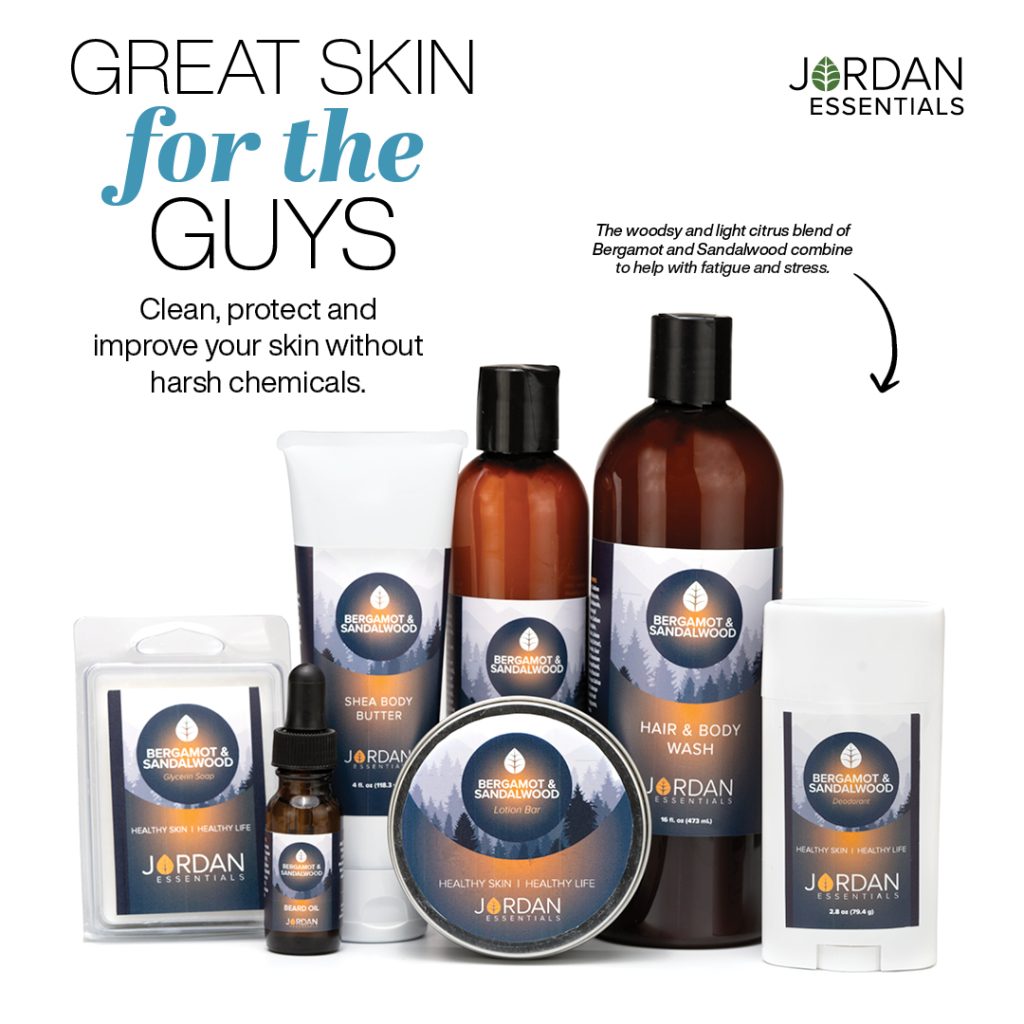 Change Party Group Name
Post "Last Day of the Party"
Answer Questions About Business
Welcome NEW Group Members
Send Daily Host Coaching Message
Send Individual "Thank You" Text to Guests Who Order
DAY 5 Post 1
If you are like me you have a big list and want quality along with your quantity! Made in the USA is so rare along with healthy gifts. We have so many to choose from and I am happy to help you host your own party to get a lot for FREE!
DAY 5 POST 2
Need stocking stuffers? Check out the holiday catalog! (Insert Holiday Catalog LINK)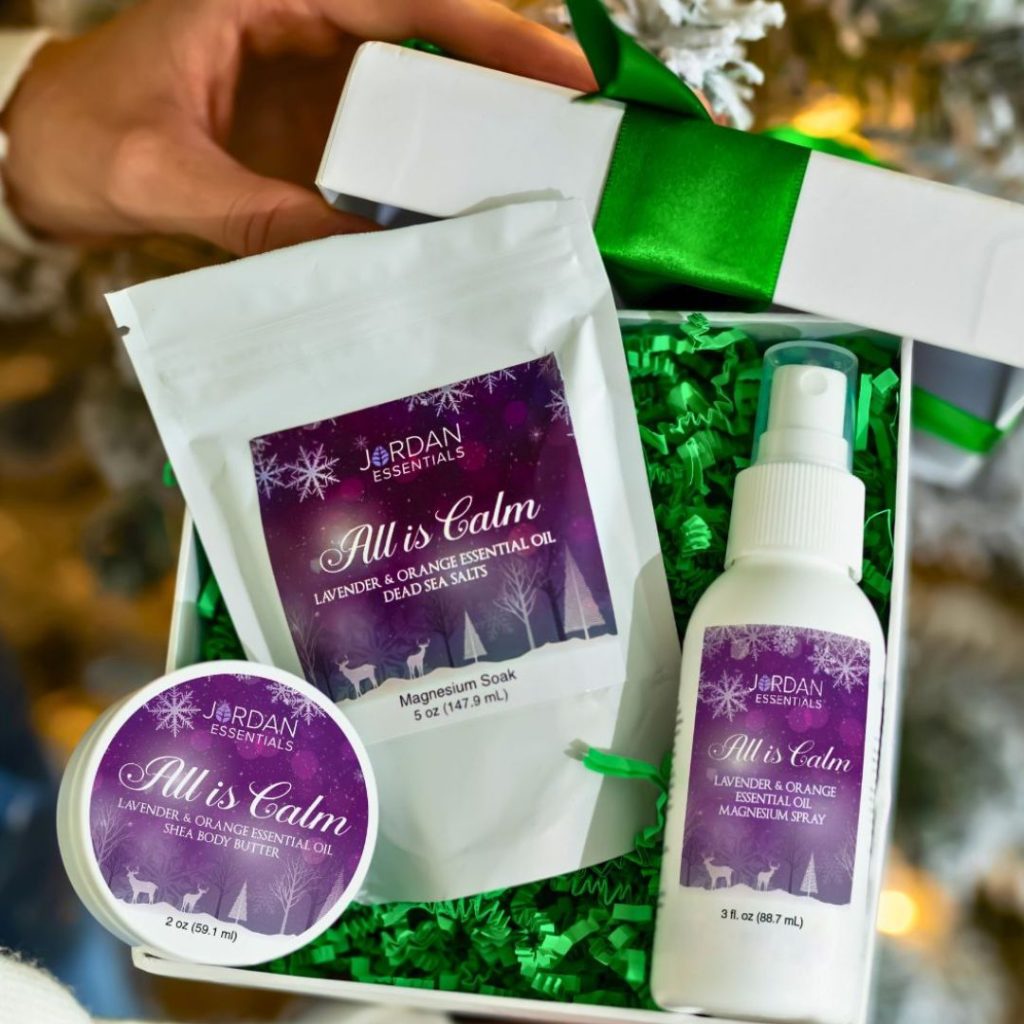 DAY 5 POST 3
Host a Jordan Essentials Party this November and Make a Difference!
As we gather to celebrate the season of gratitude, there's no better time to give back. Jordan Essentials is excited to announce that, throughout the month of November, we're teaming up with Feeding America to help those in need. For every qualified party closed, we will donate 10 meals to this incredible organization!
Plus, as a thank you for your generosity, you'll receive exclusive host rewards, discounts, and free products! It's a win-win situation where everyone benefits. Let's come together this November to create a season of giving, joy, and togetherness. Help us make a real difference in the fight against hunger.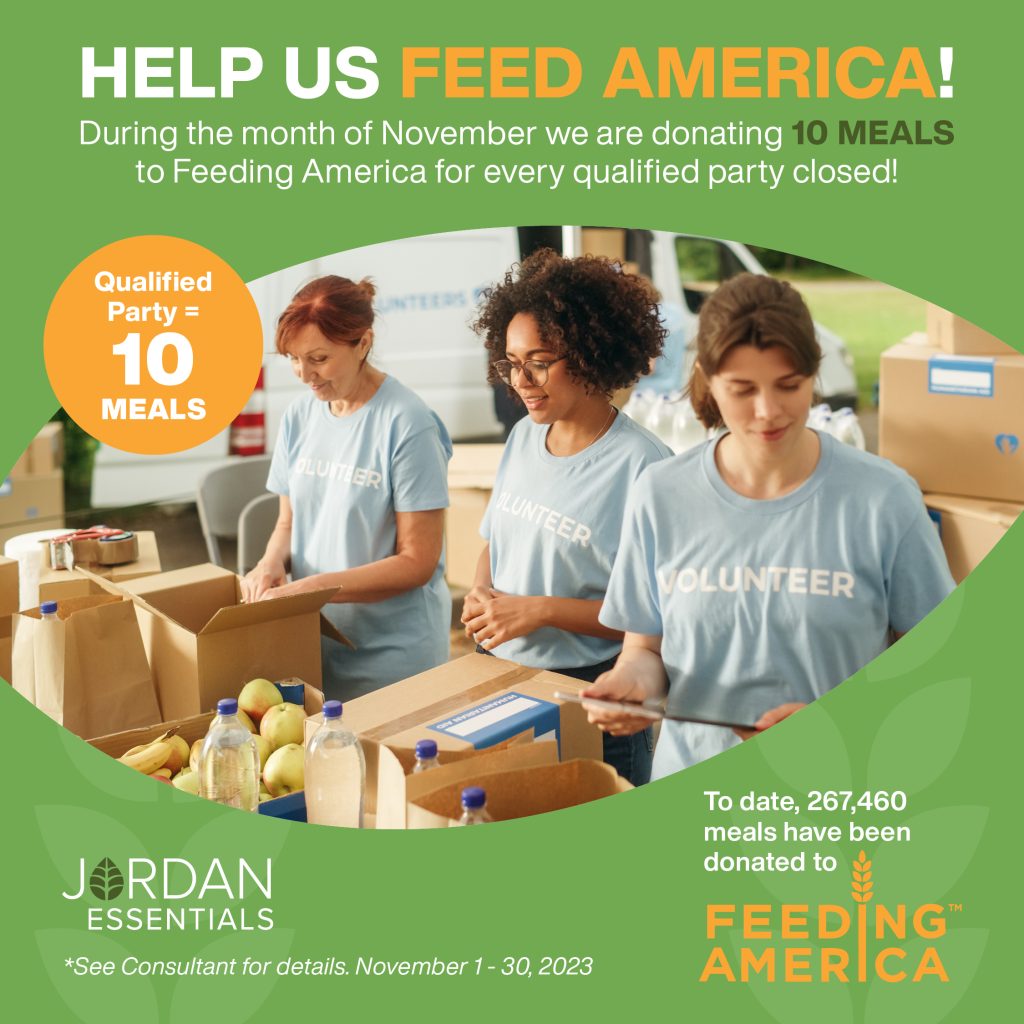 DAY 5 POST 4
Want it all? Consider joining Jordan Essentials and get 25%~35% commissions on everything you sell and purchase for you and your family.
Game and drawing
Ask me anything and I'll do a drawing tomorrow as we close up the party!!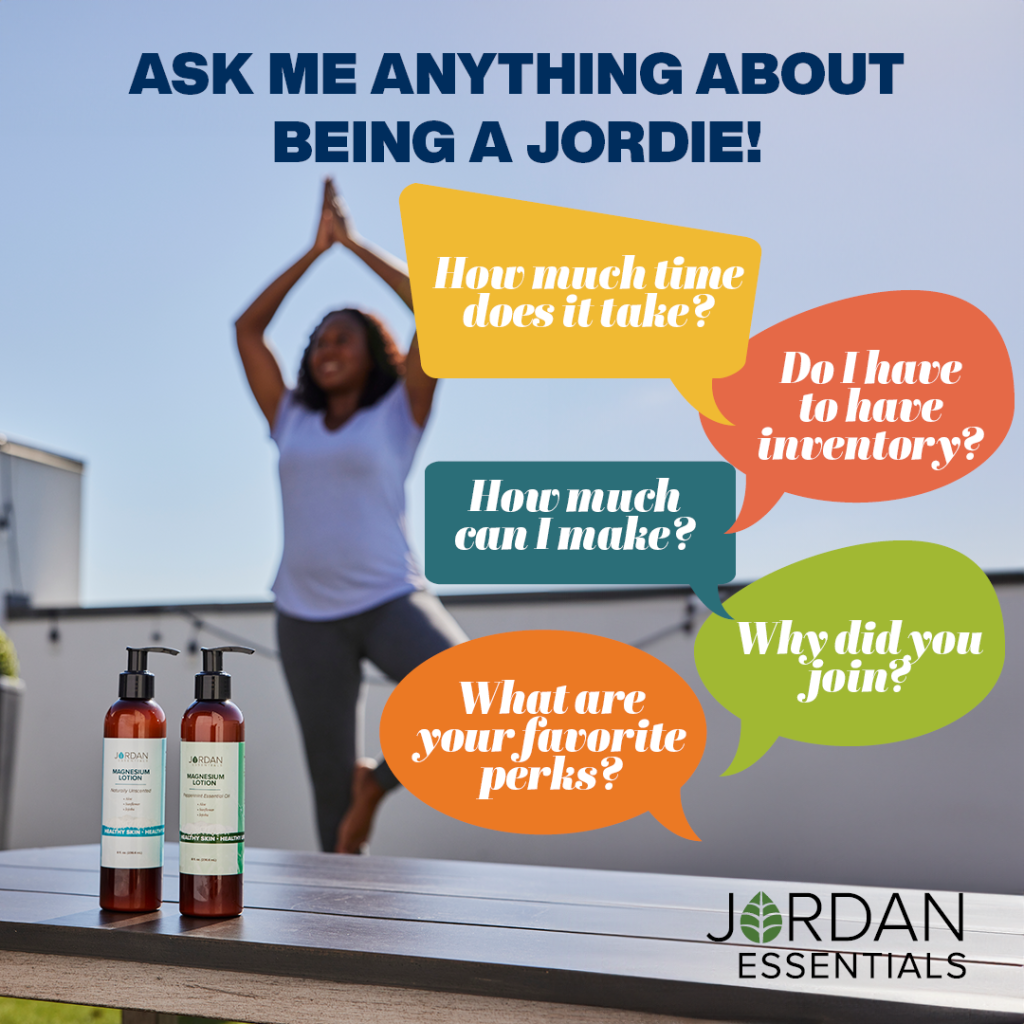 Change Party Group Name
Post Thank You in Party & Tag Guests
Send Individual "Thank You" Text
Send Final Host Coaching Message

Submit Party After Host Orders
Leave & Pause Facebook Party Group or convert to VIP Group if Your Host Joins
Final two posts with your personal THANK YOU image.
POST PARTY POST 1
Don't worry if you have not ordered yet, we are closing out the show so place your orders and let us know this quick poll!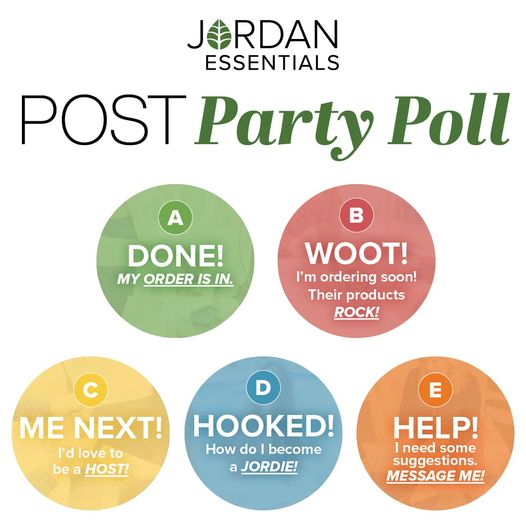 POST PARTY POST 2
Thank you so much for supporting my Jordan Essentials business and my family as well as our amazing host ______!
Your order ships 3-5 days after you place your order, and remember if there was more in your wishlist, I'd be happy to help you Host!
Thank you again!