Your host is ready to go, and together, you'll make this party unforgettable! Start messaging your host on Messenger right after they agree to host a Jordan Virtual Party. Ideally, kick off the conversation a week before the party with your host. Set up the Facebook party group and coach your Host to invite guests and encourage engagement. It is that easy.
You will prompt the Host to post each day with simple posts you give them in Messenger.
The text in blue is your daily messages to your host. The text in red is your host's daily posts.

Over a Phone Host Coach Call:
Set goals with your host, ideally through a phone call.
Affirm their decision and thank them for hosting.
Explain host rewards for free and discounted products.
Emphasize their job is to invite and follow your daily posts and enjoy the rewards.
Set goal for 50+ attendees and get their wish list.
Discuss favorite products and their experiences.
Confirm start and end dates, reiterate excitement, and thank them again.
In Facebook Messenger to Your Host:
Share the digital host pack and check it out.
Provide the party link for invitations.
Encourage a goal of 50-80 invitations.
Have the host create a wish list if they have not already done so.
Ask for a personal photo for an intro post.
Hi _________________ Are you ready? Your party is set up and ready to invite!
The best way to invite your friends is to send a private message or text message instead of using the invite button. Let's invite 50 and shoot for half to attend. I want you to get all of your bonuses and we both want your friends and family to enjoy the Jordan Essentials healthy solutions and have a fun time too!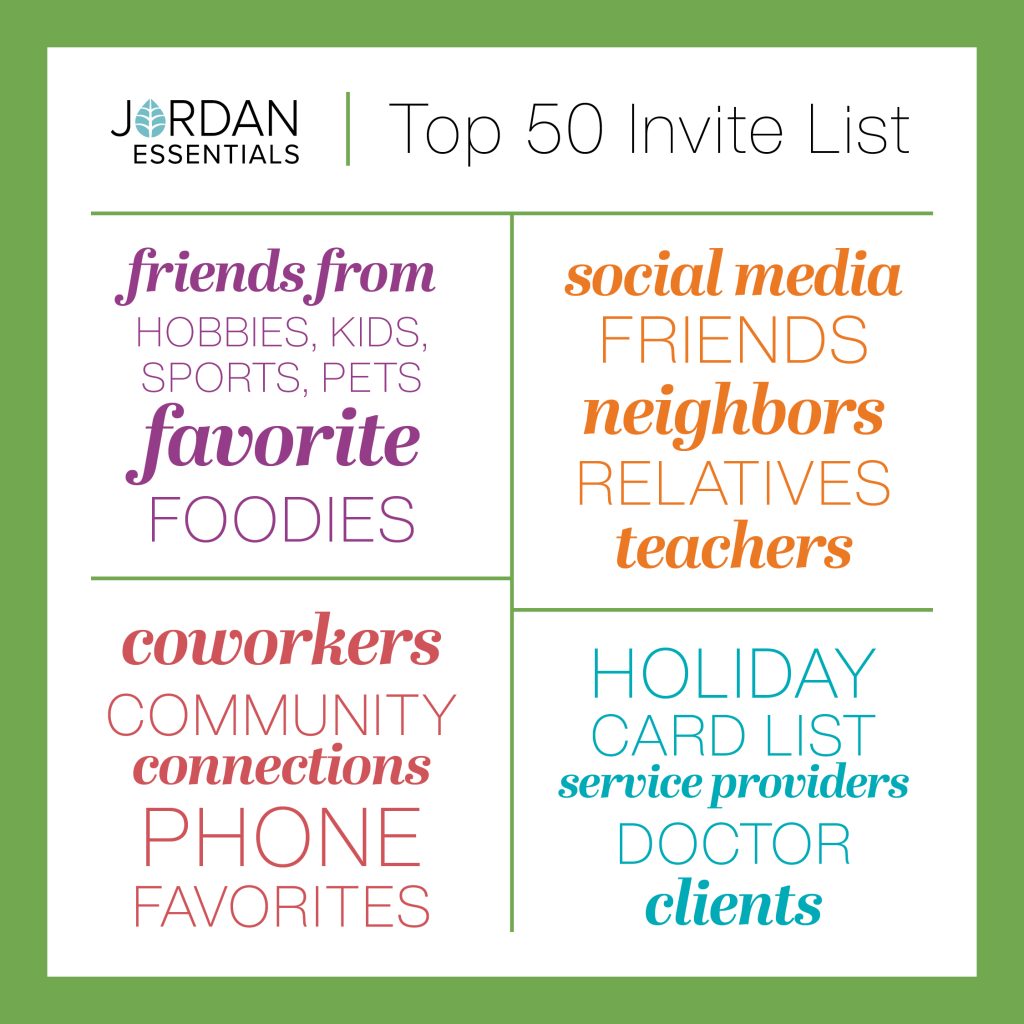 Here is a message you can use:
Hi there! I'm having a few people together virtually online to share Jordan Essentials with. I've been a fan for a while and thought you might like to take a peek.
Would you like to join me? (Insert party link ________________) Just click and you will enter the party.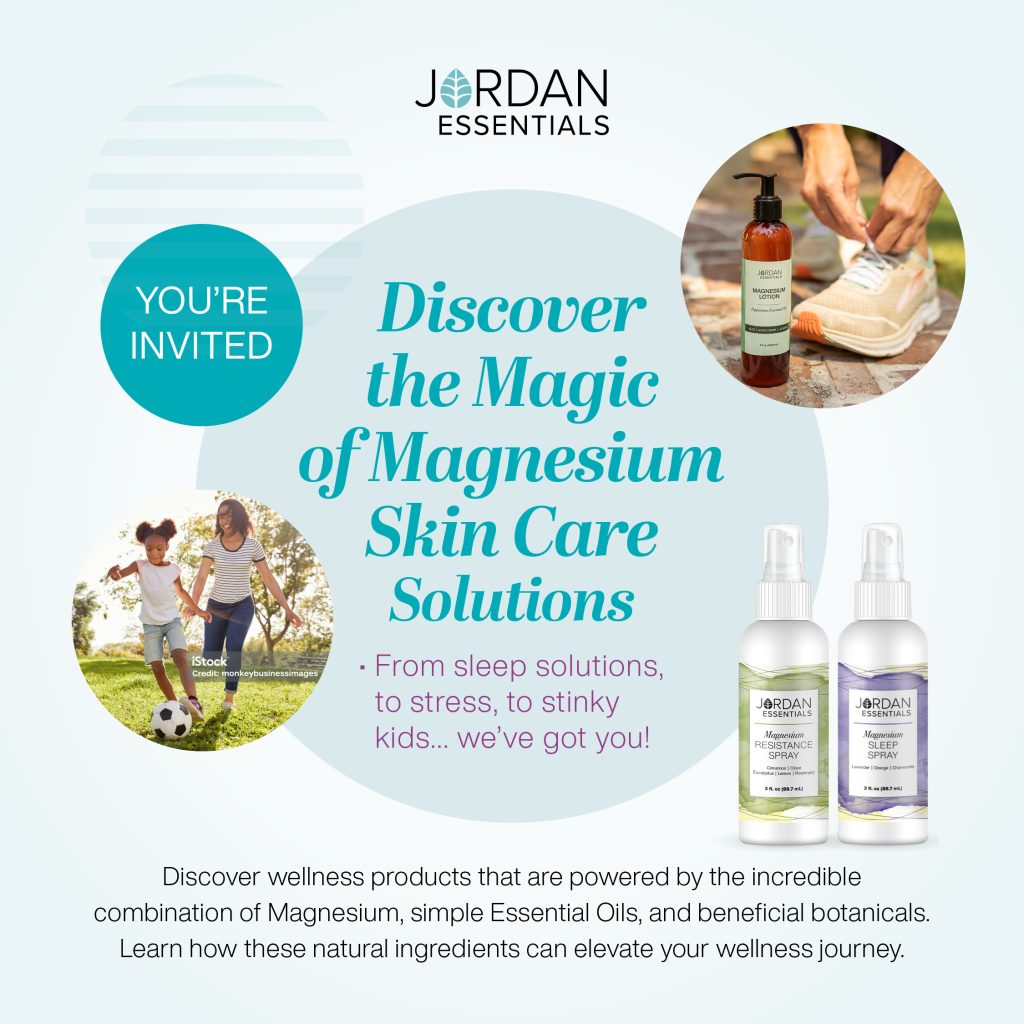 Express gratitude, share excitement, and introduce what the party will offer.
Gauge the host's readiness and offer an opportunity to upgrade to a consultant kit.
I just want to be sure my hosts get all the benefits! My average host walks away with 2 half-price collections the host monthly special, $50 free products, and when you have 2 bookings another $50 free! When we get 8 orders you can add that 16-ounce Magnesium Bottle to your freebies too!
Make your wish list now and I will help you meet your goals!
And one quick thought. If you love everything like I do, think about becoming a Jordie! Along with the
freebies you can make 25% commissions and I will give you this party to help you get started. So many possibilities to think about! For now make your lists and let me know your goals!
Show Host how to create her password and log into her customer/host page to watch her party orders pour in!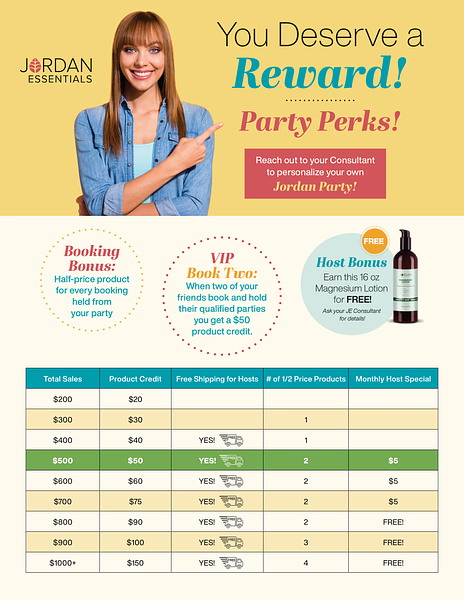 Remind about the Facebook group and adding friends.
Direct the host to invite friends and elevate their role in the group via private message on Facebook Messenger.
Stress the importance of copying and pasting invitations due to notification issues.
Your exclusive Jordan Essentials party group is all set up and ready to roll!
Our target is to have approximately 50 awesome individuals join our virtual gathering. Aren't you glad this is not in your living room? LOL
📌 Remember, when you invite someone using the Facebook invitation system they are not automatically included in the group. The beauty of an online party is that it's super convenient to reconnect with friends you haven't seen in a while.
Many people will not see the invite so be sure and copy and paste the invitation and the link to the party and invite through Facebook Messenger or text message.
Let's aim to reach that 50-person goal together! When hosts add this many friends, it significantly boosts the success of the party, and I'm dedicated to helping you check off everything on your wish list! 😊
Once you've added your friends, please give me a heads-up so I can elevate your role to a moderator within the party group. Here's the direct link to your exciting party group:
(Insert Your Facebook Group Link)
Let's make this Jordan Essentials Virtual party an unforgettable experience for you and your friends! 🌟
Hey ___________ Hope you are having a great day! I am doing a Jordan Essentials Magnesium Spa Party and I thought you'd love their products! If you would like to join us click here!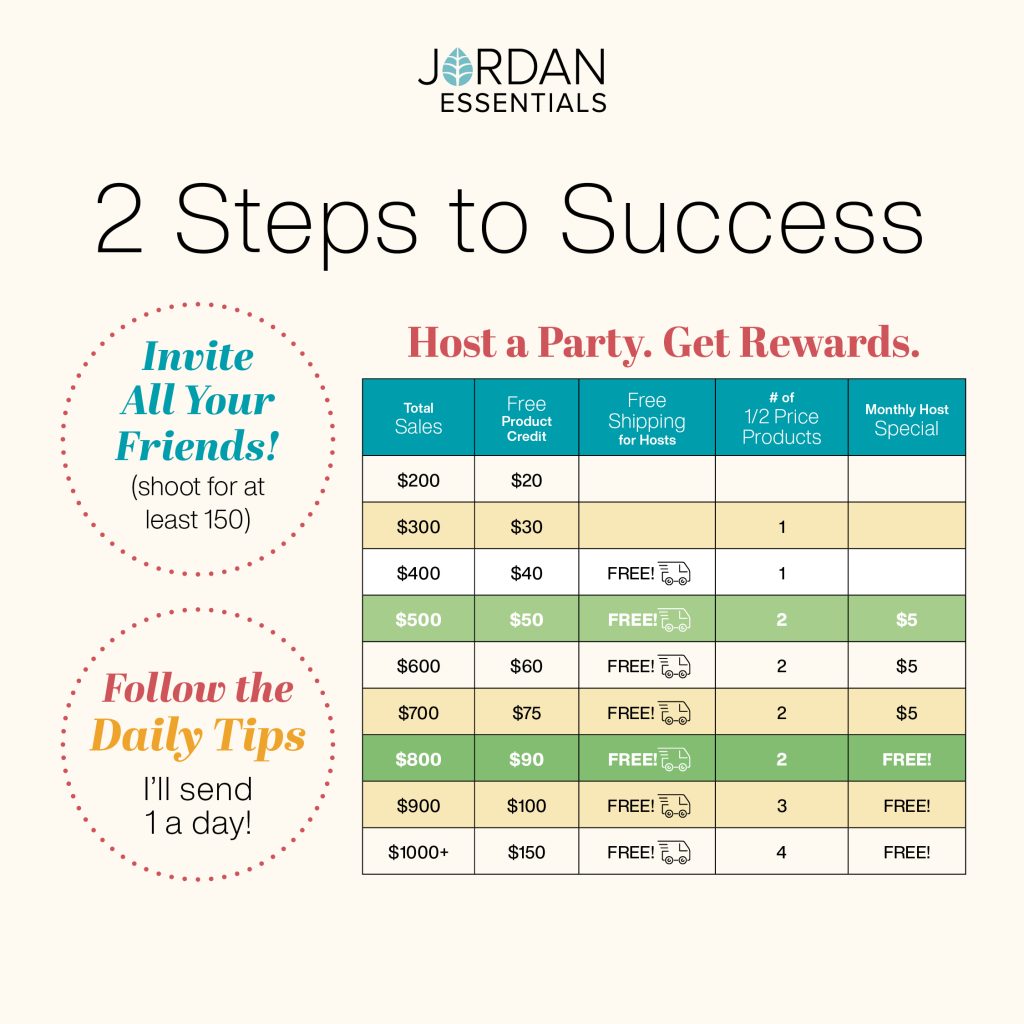 Guide the host in checking invited members, sending personal invites, and posting invitations on their personal wall.
We are getting started soon! Let's do some final steps to really make the party a fun place to be and keep inviting! We know Facebook can often block or not show notifications. Go to your party, click on members and then on invited. These are the people you invited to the group.
Then pick 15- 20 names who have not accepted and assume they have not seen the invite because of FB and send them a personal invite in FB Messenger.
Use this simple template
Hi, I am not sure you have seen all the great info on the benefits of Magnesium and using clean skincare products from Jordan Essentials. I am hosting a Facebook party and you might have missed the invite. It is in a group on Facebook and I have a Jordie Consultant who is going to be sharing a ton as well as games and prizes. I would love if you would join us. Just click the link below. ________________
Your first post – Copy and paste the image into the Facebook Party first.
Copy and paste the words next into the Facebook post and feel free to add your own flair or leave this each day as written. Be sure and post your answer in the comments too! Have fun!
Our party starts tomorrow. I am excited to have you all over for some fun, skincare, magnesium and more! Post what you do to relax using an emjoi or gif in the comments and I will post mine too!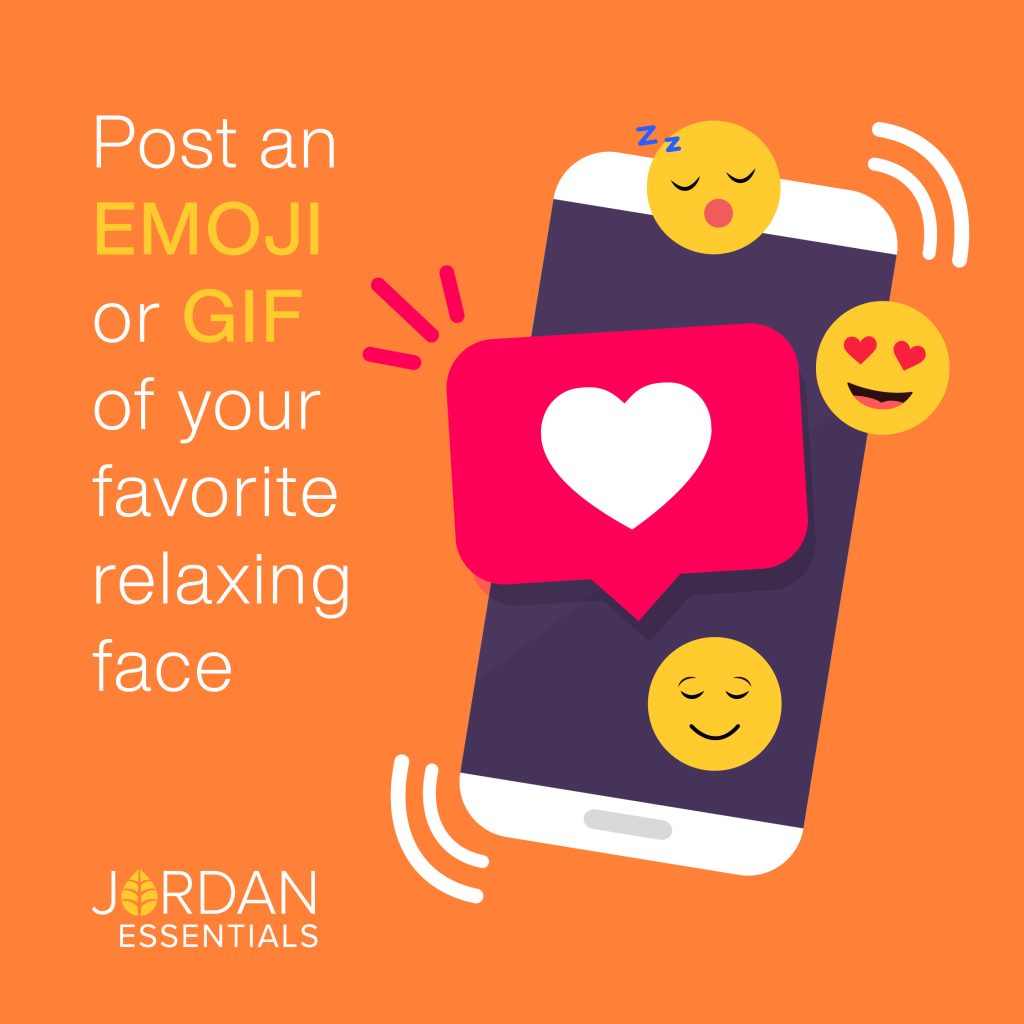 Thank guests, share excitement about the party, and encourage the host's involvement. Provide a daily post for the host to share.
Our party is kicking off today! We're going to have fun this week! Pay attention to how easy my job is. I love it! I use a simple system and have fun with great people like you! You could do this too and earn commission and free products from your couch! And you can actually use some of the free money you earn from this party towards one of our starter kits.
Party Post
I'm so excited that our party has started! Thanks for joining in the fun! I just learned about Jordan Essentials and had to host this party. You will learn a lot this week and my consultant ____________ makes it so fun. I wanted to host because there will be tons of info about magnesium, clean skincare and better ways to take care of the people I love.
Have you heard of Jordan Essentials?
Quick Tip – Be sure and change your notifications at the top from highlights to all posts. From your Phone – Click the three dots on the TOP RIGHT. Then click "Your Settings" and "Notification Settings." Change to ALL POSTS. From your Computer – Click "NOTIFICATIONS" Under the Banner and click "ALL POSTS."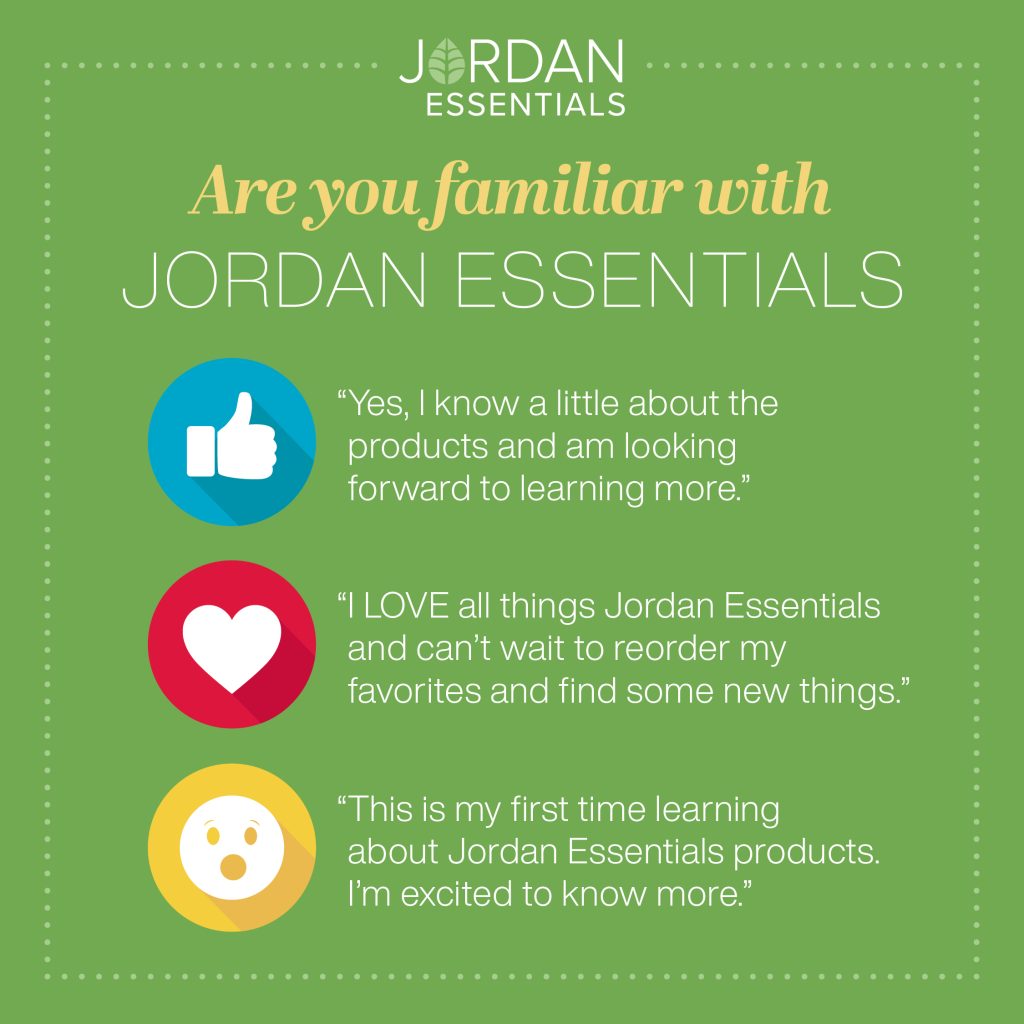 Prompt the host to express personal reasons for hosting and engage guests with a four-square graphic.
I'm thrilled about the various ways I can contribute to my family's health. It's one of the reasons I wanted to host and share with you (plus, there are freebies too)! 🌿✨
Now, which one are you most interested in learning more about?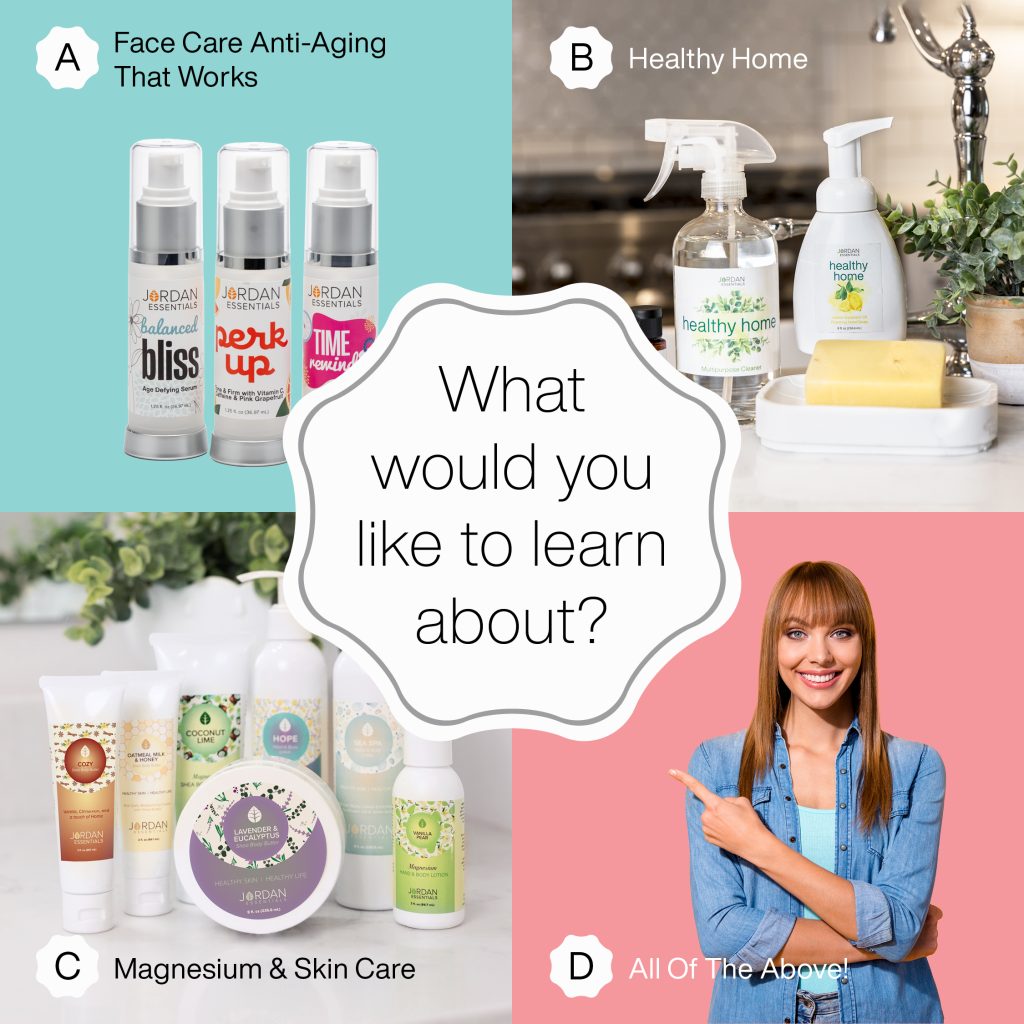 Engagement is important. Nudge some of your besties behind the scenes if you need more participation and it helps the algorithm. Isn't that what friends are for?
It's time for holiday shopping! How many gifts do you usually buy? Personally, I find it very important to choose healthy gifts made in the USA, and that's one of the reasons I wanted to invite you. JE has fantastic stocking stuffers, and my Jordie mentioned that over 80% of their products are priced under $30! 🎁✨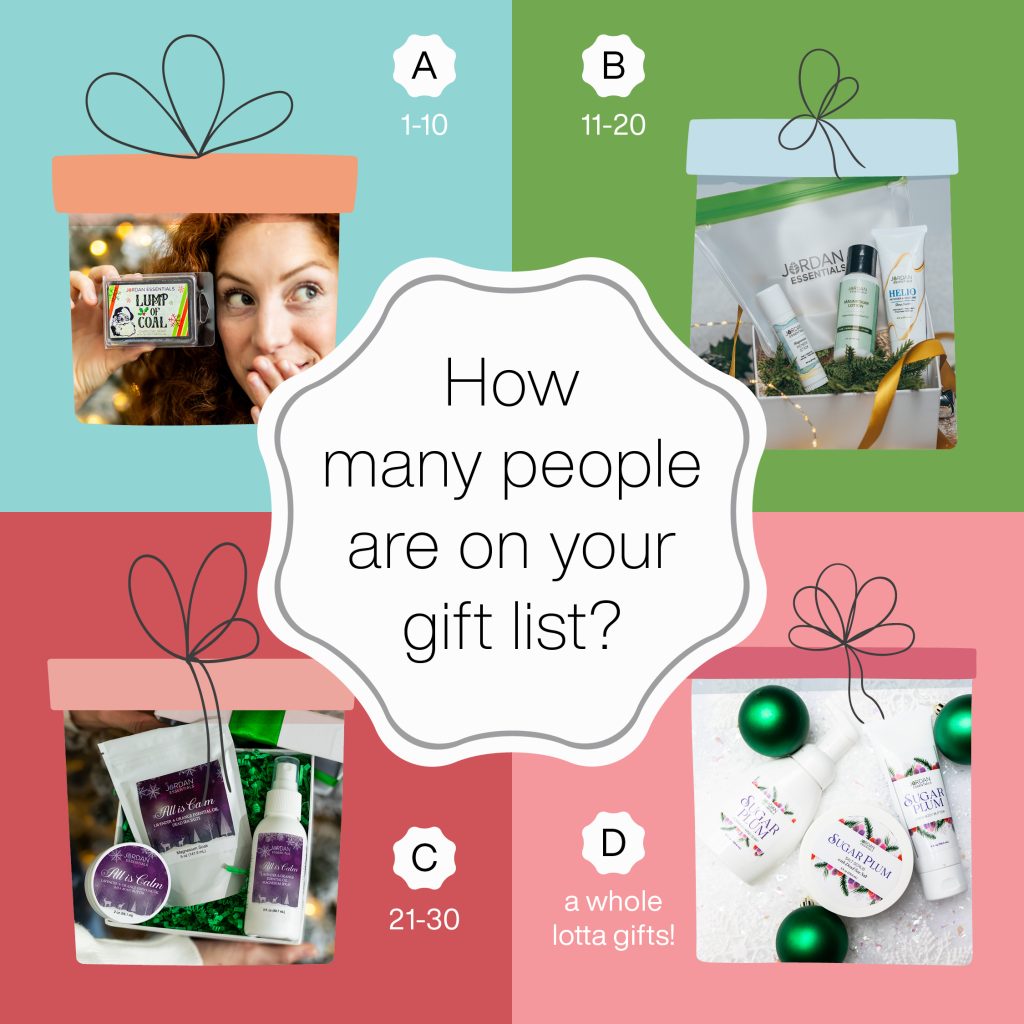 Acknowledge the host's flexibility and offer insights into becoming a consultant. Provide the host's bonus for the month.
You're doing fantastic—thanks for being my host! I love being your Jordie! I'm popping into your party at various times, and I'll even send your daily post at different times! That's the beauty of being an online consultant—super flexible! Keep it in mind; it's a great way to earn some extra $$$. If this sounds good to you, I can show you how, and you can start making that extra money! 💰
Here's the post for today:
I can hardly believe there's just 1 day left in our party! If your WISH LIST is expanding, you should consider hosting a party like I'm doing. It's SO EASY; just a few seconds a day is all it takes.
Here's my host bonus this month—I'm loving this fragrance. What's your favorite Jordan fragrance? 🌸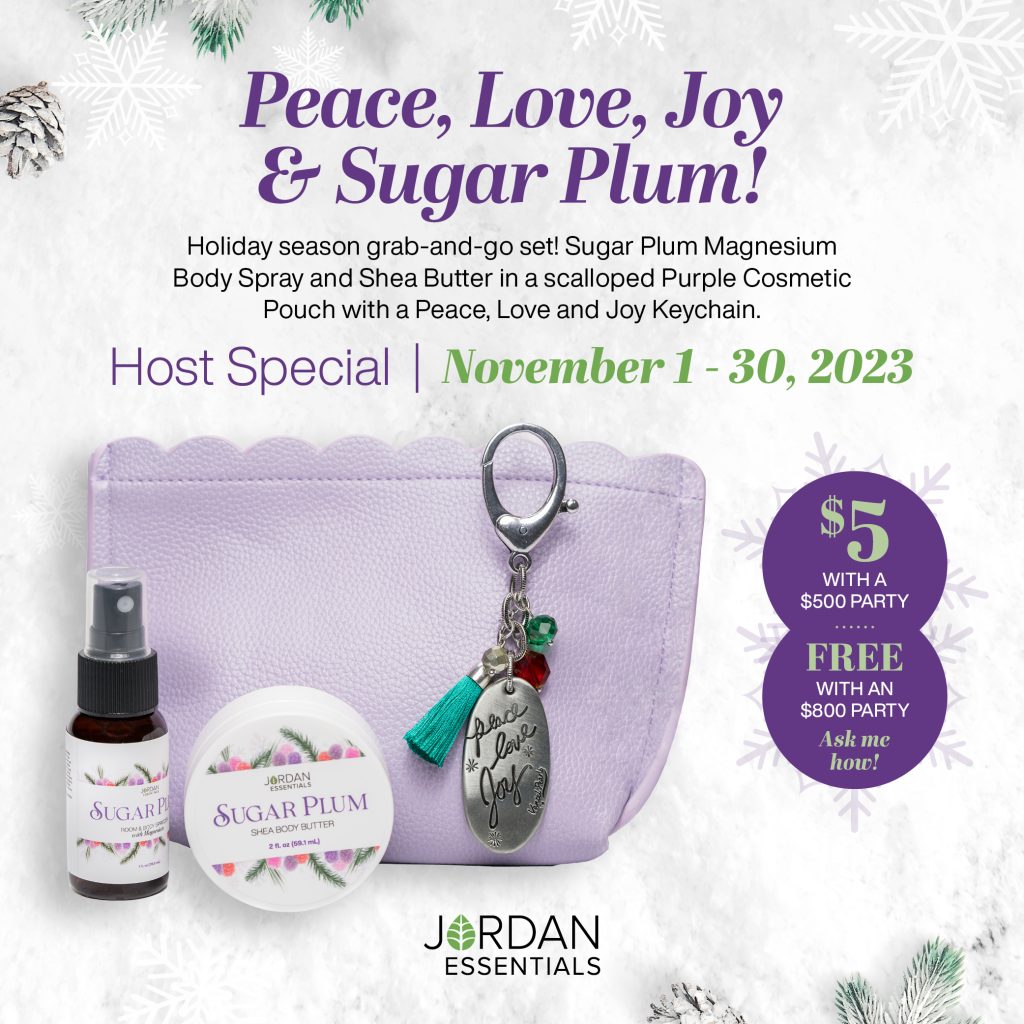 Thank everyone and initiate a reminder the party is wrapping up.
Thanks so much to everyone who has already ordered from my party! Today is the last day. There's still time to order. I appreciate all the orders and support! If you want to have some fun be sure and book your party. I love all the freebies and spending a few days with you all has been great too!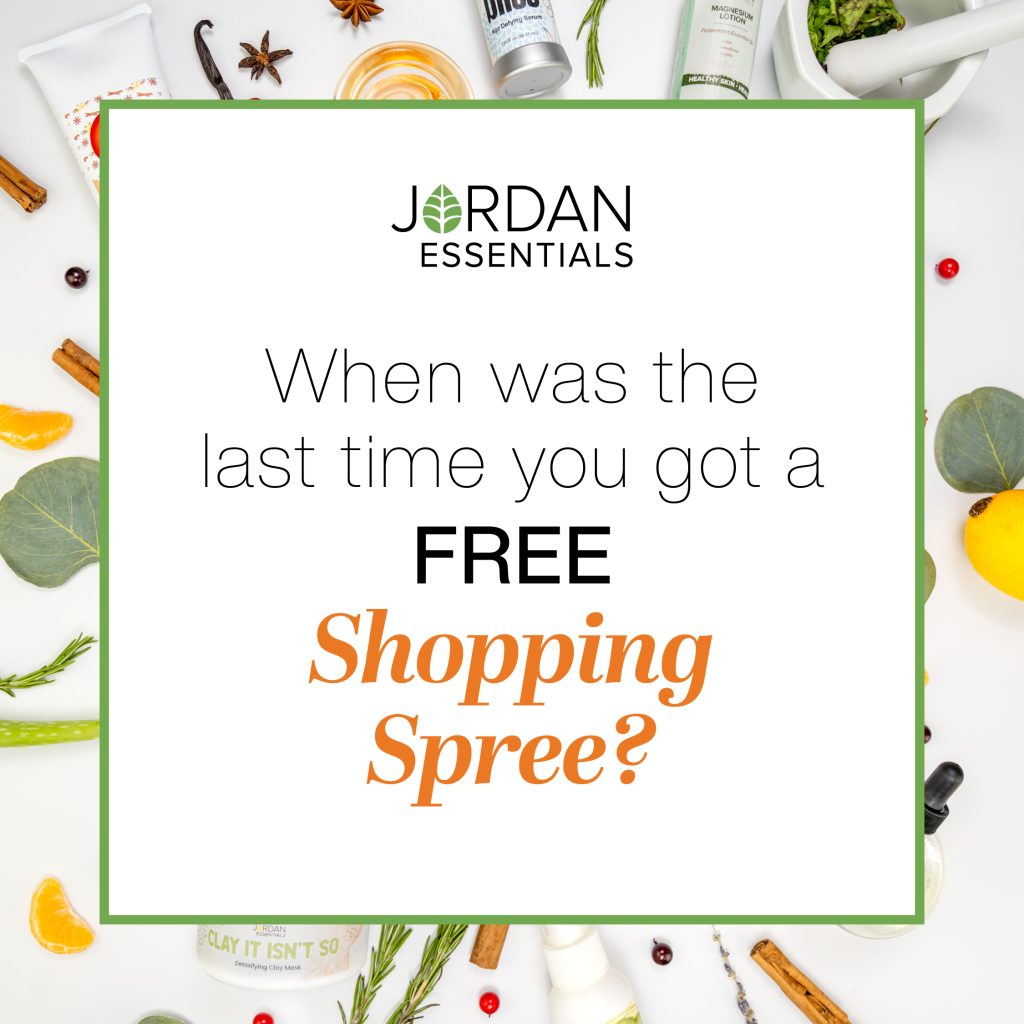 Express gratitude, share final tips, and provide a post for the host to wrap up the party.
Hey everyone! This was a fun few days, wasn't it? My favorite part of hosting was ______________[fill in the blank]. If you did want to place an order today and missed the deadline, you can still grab some last-minute goodies while I finish shopping with my host rewards! 🎉🛍️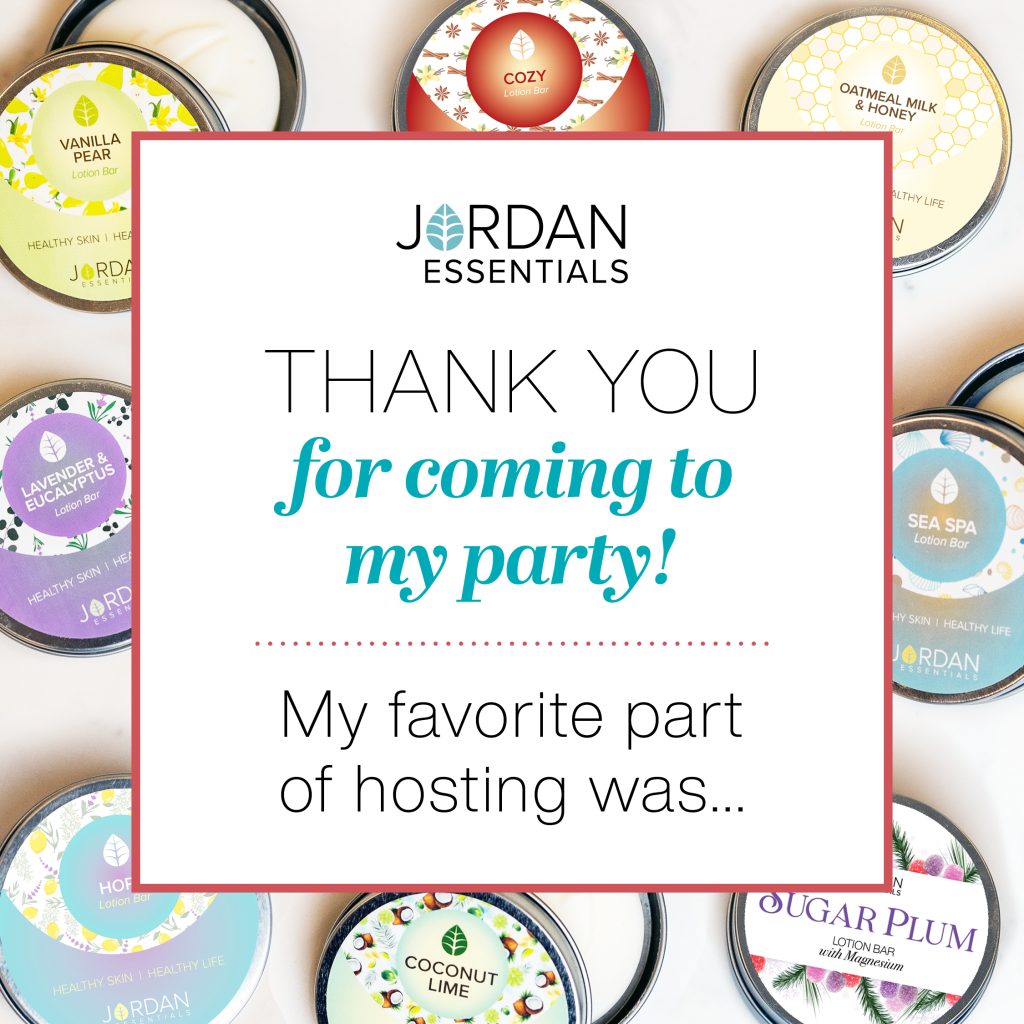 Thank the host for their dedication, highlight their benefits, and encourage booking two more parties. Encourage the host to place an order using their earned rewards and celebrate their success.
Dear [Host's Name],
Thank you sincerely for hosting. If you're open to it, you can still gather outside orders and keep your party active to strive for the next host reward level. I'm more than happy to work with you on extending the closing date, up to five additional days, but beyond that, we'll need to finalize.
Securing two bookings is not only fantastic for your guests but also means you'll earn a $50 Shopping Spree! Your support in my Jordan business means a lot to me and my family. I want to express my gratitude, and I'm confident you'll love the products you've chosen.
Thanks once again!